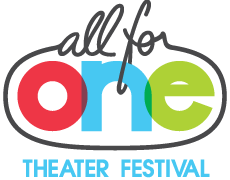 Interested in solo performance? All for One Theater has the festival for you.
The second annual All For One Theater Festival will take place Sept. 14–30 at New York City's Cherry Lane Theatre. The festival will feature 10 solo performances of original plays and musicals, as well as nine master classes, workshops, and panels on the topic of solo performance.
"The All For One Theater Festival is a nonprofit organization presenting outstanding solo shows that inform and inspire, along with workshops and panels to promote excellence in solo theatre," Michael Wolk, executive producer of the festival, said in an official statement.
"This year, we have Lily Tomlin, Sir Patrick Stewart, Whoopi Goldberg, John Leguizamo, Carrie Fisher, and many other solo legends standing with us on our Advisory Board, and their message is clear: solo performance matters."
Two of the shows at this year's All For One Theater Festival are making their world premieres: "The Purpose Project: Thao's Library" by Elizabeth Van Meter, and "What I Thought I Knew" by Alice Eve Cohen. Additionally, "Fruit Fly" by Leslie Jordan will be making its New York premiere.
Volk hopes that the festival will draw positive attention to solo theater.
"The All For One Theater Festival…[is] here to take away the sting and stigma of solo performance by building community and nurturing work that inspires, informs, moves, and matters," Volk says in his official welcome message on the festival's website.
Tickets to the All for One Theater Festival are $15 for students, $20 for seniors, and $25 for general admission.
For a complete list of the All for One Theater Festival's solo performances and workshops, please refer to the festival's website at www.afofest.org.