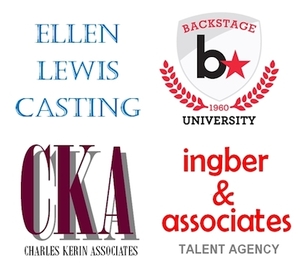 The casting director for HBO's "The Leftover's" and two very busy agents will be coming to Backstage University next week!
We are excited to bring in two first-time guests along with a returning favorite.
Backstage University is starting off the week with an on-camera class with CD Mia Cusumano of Ellen Lewis Casting. Cusumano cast the hit HBO show "The Leftovers" and is working on the untitled Steve McQueen project for HBO and the feature film "Escape of the Living Dead." She will be assigning you sides and working with you on your audition technique.
On Wednesday we have the brand new commercial agent at Ingber & Associates, Sam Catapano. He just joined this agency after working at House Casting. Catapano will be conducting a group discussion and Q&A on the industry and then will meet with actors one-on-one to see commercial copy and to speak with them about their careers.
On Thursday, we have first-time guest Chris Nichols of Charles Kerin & Associates conducting a legit agent seminar. Nichols will be meeting actors individually and seeing either songs or monologues. Backstage University will be providing an accompanist for the singers.
Don't miss out on these great opportunities being offered by Backstage University!
Auditions are being held for Steve McQueen's HBO pilot on Saturday! Find more information here!