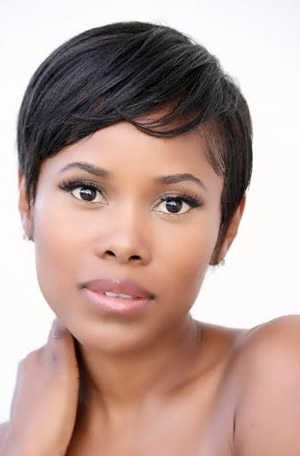 It's no secret that the continued influx of Georgia–based film and television productions is creating more and more local job opportunities. For those not already actively working within the industry, however, finding these jobs can be a daunting task. Whether you're looking to be in front of the camera or you're more comfortable behind the scenes, Cinema South Expo offers numerous panels featuring a wide range of industry experts at Open Rivers Film Academy inside the Pinewood Atlanta Studios in Fayetteville, Ga. Jan. 30, 10 a.m.–5 p.m. (early entry at 9 a.m. for military veterans).
Georgia native Jasmine Burke (pictured above) of Jasmine Burke Productions is an actor and award-winning filmmaker who has appeared in "The Secret Life of Bees," "The Vampire Diaries," "Skinned," and other productions for screens big and small. She'll be hosting a panel called Getting the Audition Right for aspiring actors. If stunt acting is more your speed, stuntman James Young has coordinated fight scenes in two "Captain America" movies, "Avengers: Age of Ultron," and "Guardians of the Galaxy." He'll be discussing how to make it in the stunt world. Even animal acting will be represented as Sid Yost of Amazing Animals Productions shares his 37 years of training animals for film.
From hair stylists and makeup artists to catering, marketing, and location scouting, the Cinema South Expo has something to offer almost anyone interesting in breaking into the Georgia film scene. Admission is $10, or $5 for high school and college students, and closes Jan. 25.
Inspired by this post? Check out our Atlanta audition listings!