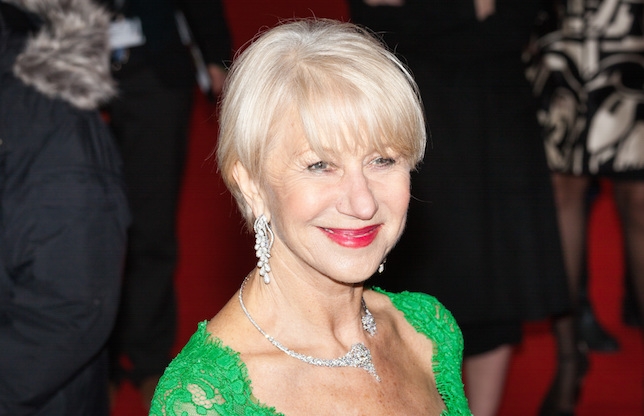 Watch out highways of the East Coast—Helen Mirren is heading out in a Winnebago with Donald Sutherland in their new film "The Leisure Seeker." The film follows two ailing retirees as they fight off poor health to take what may be their last road trip from Boston to the Ernest Hemingway House in Florida. The project will also star Christian McKay and is based on a novel by Michael Zadoorian. Filming is expected to start later this month in Atlanta. While most of the additional casting is out of the Peach State, Marc Hirschfeld is also attached to the project.
Hollywood is heading to the Great White North as K'naan Warsame celebrates his new HBO pickup, "Mogadishu, Minnesota." The Minneapolis-based pilot is about a family struggling to define what it means to be American while still living among the city's Somali population. The project, one of the first pickups under new HBO Programming President Casey Bloys, is also rumored to be giving a glimpse into the shrouded and controversial world of jihadi recruitment. Production on the pilot will take place at the beginning of October. Casting is currently underway with Lowry-Johnson/Goldstein, and announcements about the cast list are expected in the coming months.
Kate Winslet is taking her summer vacation to the amusement park in Woody Allen's new film. Currently known as the "Untitled Woody Allen Project," the movie is said to be his new undertaking for the summer with plot details firmly under wraps. What is known about the dramatic film is that it will take place in some way at an amusement park and will feature Hollywood all-star Winslet. While a title and full description of the plot are absent, some production details are available. The project will begin shooting at the tail end of summer in September, and casting director Patricia DiCerto is stocking the film with actors. For the time being, this attraction is firmly in the dark.
Despite the loss of its headliner, Paul Walker, to a car accident in 2013, the Fast and the Furious franchise is living on with its eighth installment, "Fast 8." The action film, also starring Vin Diesel, has cast Ludacris, Lucas Black, Jordana Brewster, Scott Eastwood, Tyrese Gibson, Michelle Rodriguez, Dwayne Johnson, Charlize Theron, and Jason Statham. While cameras are rolling, additional casting on the film is being picked up by the furiously well-versed casting directors at Automatic Sweat. Production is underway in the newly reopened Cuba and is expected to continue through July.
For the latest news, check out backstage.com/resources to find thousands of production listings, casting directors, acting classes, agents, and more!
Want to find out who's casting? What projects are happening? What's coming up? Call Sheet's Industry Buzz will help you stay in the know.