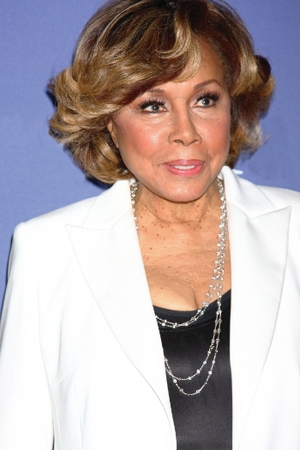 With previews scheduled to begin March 8, the news that Diahann Carroll—set to star as Lena Younger—was dropping out of the Broadway revival of "A Raisin in the Sun" came as a surprise. The Denzel Washington–led production doesn't necessarily need Carroll's star power or narrative (this was to be her first return to the Broadway stage since 1983), but theatergoers can't help but be disappointed at the lost opportunity. Then again, producers have already announced that Carroll's replacement will be LaTanya Richardson Jackson, which could be a career-defining opportunity for her. With that in mind, we cast a look back and found five other instances when a replacement turned out to do more than just OK.
Judy Holliday in "Born Yesterday"
Garson Kanin wrote dumb blonde Billie Dawn for Jean Arthur—who couldn't cope with the pressure and quit during out-of-town tryouts. Kanin called in Holliday, who learned the role over the weekend and became an overnight sensation, winning an Oscar for the film adaptation and generally making a name for herself as a comedic icon before her untimely death in 1965.
Shirley MacLaine in "The Pajama Game"
Hired as star Carol Haney's understudy, MacLaine famously went on when Haney broke her ankle—and was still playing the role when Hollywood producer Hal B. Wallis saw a performance. Wallis was impressed; MacLaine was hired; and Haney developed paralyzing stage fright and passed away at the age of 39, having found a second career as a choreographer.
Reba McEntire in "Annie Get Your Gun"
Bernadette Peters won the Tony Award for her performance as Annie Oakley in the 1999 revival of the Irving Berlin classic, but most critics and audiences were responding to the near-perfect score rather than what Brooklyn baby Peters brought to the table as the rough-and-tumble sharpshooter. So everyone sat up and took notice—especially the New York Times—when Oklahoma gal McEntire stepped in as a late-in-the-run replacement, bringing an authentic grit and the pipes that have kept her a country hit-maker for over 30 years.
Sutton Foster in "Thoroughly Modern Millie"
The Shirley MacLaine of today's generation, Foster was originally hired to be the understudy for Erin Dilly in the out-of-town tryouts for "Thoroughly Modern Millie." But when she went on one day, the producers took notice. Before you could say "recast," Dilly was gone and Foster was in, taking home a Tony for her efforts.
Morgan Spector in "A View From the Bridge"
Working with Liev Schreiber and Scarlett Johansson on one of the classics of 20th-century American theater is daunting enough, but Spector had to do so in the middle of previews when originally cast Santino Fontana injured himself during a performance and had to step out of the role. As his understudy, Spector immediately began going on as Johansson's love interest. Not a bad way to make a Broadway debut!