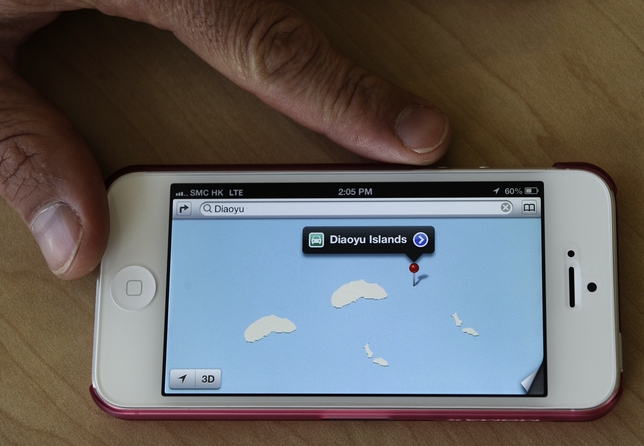 Getting to auditions on time, much less locating an audition, is vital to every actor's career. However, iPhone users may encounter some problems.
Although there are advantages to the new iPhone 5, as we highlighted last week, the removal of Google Maps for Apple's own navigation app in the new iOS 6 software is a consequential one for actors. Since its debut, the Apple Maps app has received much criticism for its inaccuracy and lack of details, including warped satellite images (pictured) and the misplacement of whole cities. (See more screenshots of the app's failures here).
Since relying on Apple Maps may drive you into a harbor or make you late to your audition, we've chosen some of the best navigation alternatives for your directional needs.
Google Maps lovers, have no fear! Maps+ is a free navigation app that allows you to browse Google's online maps. Maps+ provides many features of the old Google app, plus location-based alarms and integrates Twitter. For those who fear change, don't worry, you can still access the real Google Maps by bookmarking the website on your Safari!
Mapquest may sound like a throwback to the ancients, but is a great alternative for those in need of a reliable and familiar navigation app. It is one of the best free mapping apps that features voice-guided directions, live traffic cameras, and gas prices.
For those with a car, Waze is a free navigation app that provides real-time traffic updates. The app also features voice-guided navigation and gas prices. You can also help out those around you by submitting traffic and accident updates.
Lumatic City Maps is a great free app for those getting to their auditions on foot. This app displays transit times and locations and offers multiple routes with calculated travel time. It also simplifies travel directions by pointing out visible landmarks and business locations as well as offering street-view photos.
Garmin's StreetPilot OnDemand app is great for both walking and driving. For $0.99 users can view map data without cell signal, navigate address book contacts, and view weather conditions. More features are available for an extra subscription fee as well.