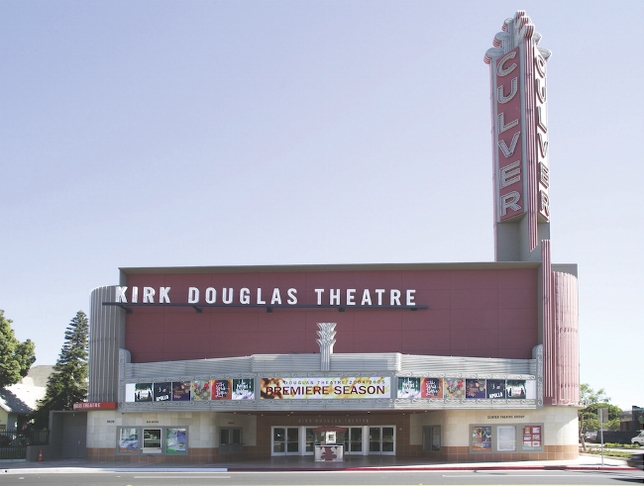 The spring theater season in the City of Angels features several promising new plays, revivals, and West Coast premieres. Don't miss them!
"Reborning" at the Fountain Theatre (opens Jan. 21)
L.A.'s foremost multiethnic theater and dance group will premiere a new play from Zayd Dohrn, which follows a custom doll-maker who suspects one of her clients might be the mother who abandoned her at birth. Unsettling yet steeped in emotional depth, this black comedy promises thrills and chills; if you enjoy sitting on the edge of your seat, this is the show for you.
"Disconnection" at Skylight Theatre Company (opens Jan. 24)
Skylight surprised the L.A. stage community last year by taking home more 2014 Ovation Awards than any other intimate theater. The new year promises more great work from this young company, launching the season with Allen Barton's peek behind the curtain of a mythical modern cult.
"Chavez Ravine" at Center Theatre Group (opens Jan. 27)
Returning after its 2003 premiere at one of the country's largest theater companies, Culture Clash's groundbreaking satire will examine the shifting sociocultural landscape of L.A. anew. The Latino comedy troupe has updated its investigation of Chavez Ravine's transformation into a baseball stadium with new material and music from the Rodarte Brothers.
"The Missing Pages of Lewis Carroll" at Theatre @ Boston Court (opens Jan. 31)
Author Lewis Carroll kept an immaculate journal detailing every aspect of his life, including his friendship with the real-life girl who inspired "Alice's Adventures in Wonderland"—but several pages remain missing. Boston Court's theater will take audiences down the rabbit hole to investigate the contents of those pages in what is sure to be a fascinating adventure of a production.
"The Night Alive" at Geffen Playhouse (opens Feb. 3)
Tony nominee Conor McPherson took the theater world by storm last year with this beautifully poetic Irish drama, which critics hailed as "spellbinding" and "captivating." The West Coast premiere of his masterpiece will feature acting powerhouses Dan Donohue, Paul Vincent O'Connor, and Fiona O'Shaughnessy at one of the city's most established playhouses.
"The Price" at Center Theatre Group (opens Feb. 11)
For a revival of a great American classic, look no further than this production of Arthur Miller's stirring interrogation of the value of our lives. In celebration of the playwright's centennial, Tony-winning director Garry Hynes will bring this gripping drama to life, along with actors Kate Burton and Alan Mandell.
"Carrie: The Musical" at La Mirada Theatre for the Performing Arts (opens March 12)
One of L.A.'s Broadway-style houses will host the West Coast premiere of an immersive theatrical event sure to chill audiences to the bone. Michael Gore and Dean Pitchford's beloved cult musical is a blood-soaked ode to campiness and revenge. Be careful who you invite to this dance.
Inspired by this post? Check out our Los Angeles audition listings!