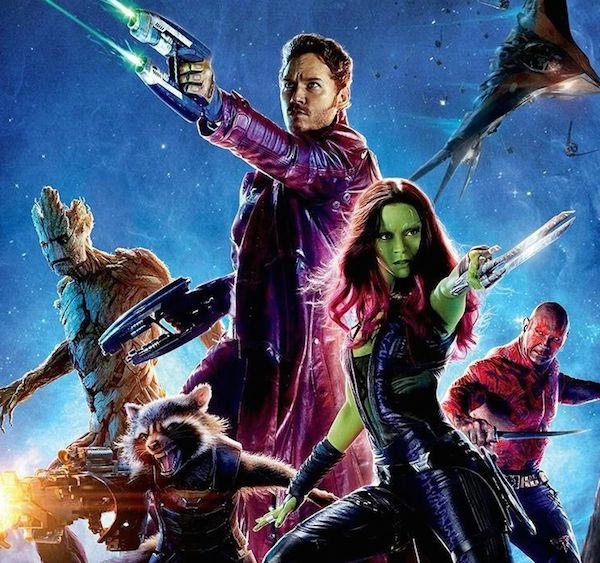 It's easy to feel like the summer's coming to an end when August rolls around, but the following films prove the season isn't even close to slowing down. From Marvel blockbusters to indie films to classic novel adaptations, August has it all for moviegoers.
So, which are you most excited to see?
"Guardians of the Galaxy," August 1
If you love Marvel comics and film you're going to want to catch " Guardians of the Galaxy" this month. Peter Quill aka Star-Lord (Chris Pratt) gets himself wrapped up with the villain Ronan the Accuser (Lee Pace) after discovering a powerful orb. He and group of misfits who call themselves the Guardians of the Galaxy are left to protect Earth from the evil Ronan.
"The Hundred Foot Journey," August 8
A talented young chef and his family are displaced from their home in India. They settle in a small French town and open their own restaurant. The owner of the successful French restaurant across the street, played by Helen Mirren, is not pleased by the competition. As a result, tensions between the two restaurants erupt in this film directed by Lasse Hallström ("Chocolat").
"What If," August 8
Med school dropout Wallace (Daniel Radcliffe) has been tormented by bad relationships. He decides to take a break from love but then meets an amazing girl named Chantry. However, Chantry lives with her longterm boyfriend, so instead they end up becoming best friends. As chemistry becomes more apparent between them, Wallace and Chantry are forced to wonder, "What if?"
"About Alex," August 8
This is the story of several college friends who reunited for a weekend after one of their friend's attempts suicide. While reuniting to help out Alex, old issues arise amongst the friends. The group tries to figure out how their lives got so complicated during those college years. With stars like Jason Ritter, Aubrey Plaza, Max Greenfield, Max Minghella, and Maggie Grace, the film is sure to impress.
"The Giver," August 15
In a perfect word where there's no conflict every member of society is given a specific role, Jonas is given the task of being the Receiver of Memory. He enters into training with an old man called The Giver (Jeff Bridges) and soon learns that his society is oppressed. Based off the award-winning novel written by Lois Lowry, "The Giver" stars Bridges, Meryl Streep, Alexander Skarsgård, and Katie Holmes.
"Let's Be Cops, "August 15
Jake Johnson and Damon Wayans Jr. from "New Girl" star in this film about two best friends who pretend to be cops after getting a lot of positive attention at a costume party. They quickly become entangled in a web of real problems with mobs and shady detectives and have to put their fake badges on the line.
"When the Game Stands Tall," August 22
Inspired by a true story, "When the Game Stands Tall" follows the De Salle High School football team and their record winning streak of 151 straight victories over the course of 12 years. Coach Bob Ladouceur (Jim Caviezel) leads the team and must help them regain their strength once the team faces some real life adversity.
Inspired by this post? Check out our audition listings!