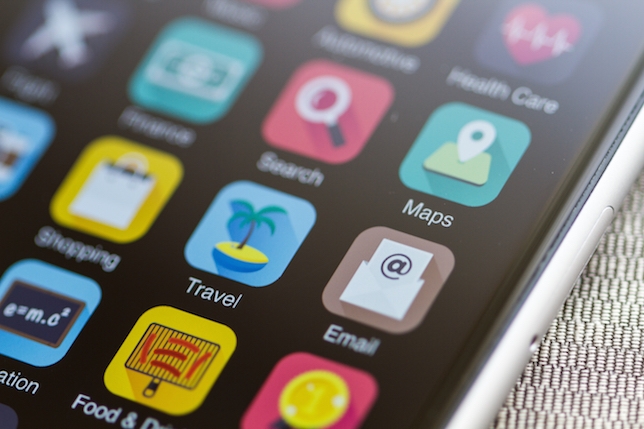 When looking for new resources to help better you as an actor, never underestimate the power of an app. Here are nine to help both you and your career!
Tableread
Have you exhausted all your line-running resources? Is your roommate/significant other/landlord tired of going through countless scripts with you? Tableread might be the perfect solution. The software allows you to upload a script and delivers pauses long enough for actors to say their lines. Writers looking to hear their work back can program the app to go through the entire script while they just sit back, observe, and take notes. The app features over 45 voices, allows for users to share notes after they have jotted them down, and the paid version even includes film scores!
READ: "1 New Rehearsal App You Have to Try"
IMDb
As a professional in this industry it's important to stay in the know. IMDb is invaluable when it comes to looking up a director, actor, or producer's career and credits. The site also offers trailers, ratings, photos, trivia, and quotes from your favorite stars, films, and television shows.
Sleep Better
Being well rested for your auditions will do wonders when it comes to thinking on your feet and incorporating that casting director's critique. Sleep Better works with your sleep cycles to ensure your alarm doesn't wake you during your deepest REM slumber, which can leave you tired and irritable. Not only are you able to track your sleeping patterns, you're also able to take notes on your dreams, review your sleeping history, and more.
iTunes Movie Trailers
For all the film buffs out there, this is a great app for you. Not only does it provide what its title suggests, the app also allows you to select your favorite theaters in and around your area, check which films are currently playing, and offers time slots, too. It also gives release dates for up-and-coming films, a list of the cast, who directed, and where you can buy tickets.
Waze
Drivers anywhere—but especially in Los Angeles—can benefit from Waze's traffic-avoiding software. Not only does the app warn you of police officers, accidents, and stand-still traffic, but it recently introduced a new function specifically in L.A. that allows drivers to avoid having to make terrifying turns across multi-lane intersections. Download Waze, factor in time to find parking, and you'll never be late to an audition again.
READ: "7 Apps to Make Over Your Voiceover"
AuditionCal
Speaking of auditions! If you're auditioning schedule is jampacked, this app will help you organize it all. The app gives users the ability to save their upcoming auditions while also searching projects by name, casting director, and role. AuditionCal also allows for photo uploads, reminders of important dates, and offers email export options.
Touchcast
For the actors interested in creating their own content for the web, Touchcast is a great tool that adds an interactive element to online videos. Touchcast allows creators to include additional elements like clickable websites, Twitter feeds, and images to their work.
Wrap Time
For those that want to see how a film or television set works behind the scenes, this app is for you. For the actors who are taking jobs as crew members, Wrap Time allows you to track your daily expenses and meals, take notes, save and load weekly schedules, and more! And it isn't just useful for crew—actors working in front of the camera will find some of its features useful, too.
Backstage
Our app is in the works and is expected in 2017! But until then, Backstage's iPhone users can bookmark our website to their homescreen for quick and easy access to auditions, news, and advice! Click here to see how!
Now that you've got some new tools in your box, check out our film audition listings!