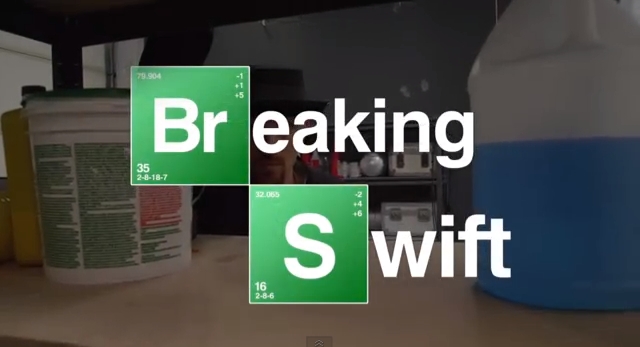 Earlier this month Jonah Hill did his version of "Her" for "Saturday Night Live," in which he played both Joaquin Phoenix's character, Theodore, as well as the voice for the OS, orginally played by Scarlett Johansson. We're using Hill to kick off a list of nine great parodies of both movies and films. Heads up: There's a suprise guest apperance at the end of the Hill's "Her" skit!
Alfonso Cuarón's "Ikea," the Official Trailer
Check out the new trailer for award-winning director Alfonso Cuarón's next film, "Ikea!" Not. This is a spoof list, people! But really, have you ever been to Ikea? The place is basically a black hole that sucks up entire days with its bedroom displays, hard-to-find exits, and Swedish meatballs. This hilarious "Gravity" parody follows a couple lost in Ikea, and hits all the major marks for which the self-serve furniture store is known (and feared).
"How 'The Social Network' Should've Ended"
Mark Zuckerberg was painted as a bit of a jerk in the 2010 film chronicling his rise to Internet fame and unimaginable wealth, "The Social Network." And while he's still very much himself in this animated rendition, "How 'The Social Network' Should've Ended" gives the audience hope that maybe Zuckerberg isn't a success-hungry robot after all.
Miley Cyrus Meets "The Hunger Games"
Good parodies don't always come in the form of skits. This "Hunger Games"–themed song sung from the perspective of Gale, and set to the tune of Miley Cyrus' "Wrecking Ball," is so genius, you almost think it's serious. The lyrics are great, singing is good, and, peppered with scenes from the film, this is parody gold.
"Trailer for Every Oscar-Winning Movie Ever"
This parody from Cracked.com declaratively states all major plot points in "every Oscar-winning movie ever." The actors say things like "introduction of character suffering from the most topical disability of the present year," and shout lines like, "differences arising between us." It's about as hilariously generic as you can get when it comes to stories, set to inspirational music.
"Breaking Swift"
"Breaking Bad" has provided ammo for some great parodies. This one's set to Taylor Swift's "We Are Never Ever Getting Back Together" and inspired by the award-winning AMC TV series. The Honest Trailer for the show is also pretty phenomenal.
"For Your Consideration–Anne Hathaway"
Before Anne Hathaway earned herself an Oscar for best supporting actress in "Les Misérables," this YouTube video made a spoof of her performance, pleading to the Academy to give her the award. Emma Fitzpatrick stars as Anne "with an E at the end" Hathaway and belts some serious notes in the video.
"The Walking Dead," the Musical
This parody of our favorite zombie television show is complete with great voices, tap dancing, and sympathy for our undead, musical brethren. Life is indeed hard for the tapping dead.
"Girls"
When Tina Fey hosted "SNL," she created a spoof of the zeitgeisty HBO series "Girls." Fey plays the new addition to the troupe, Blerta, an Albanian immigrant who offers blunt words of wisdom to Hannah, Marnie, Jessa, and Shoshanna. I guess when you have a respected comedian spoof your work, you've made it, right?