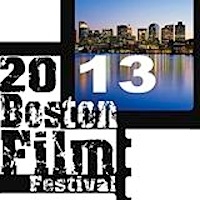 The Boston Film Festival, which opens Friday, will feature the premiere of "At Middleton," a romantic comedy starring Andy Garcia and Vera Farmiga as parents who fall in love during a college tour with their respective kids.
"We are delighted to premiere 'At Middleton' starring Vera Farmiga and Andy Garcia whose portrayal of George, the lead character, is fresh and unexpected and Farmiga is remarkable as outspoken Edith," Robin Dawson, the festival's executive director, said in a statement.
The event, which began in 1984, has been a way for the state to promote local talent and filming locations. This year's incarnation features "Siren" and "George of the Center," a pair of locally produced films.
"The 2013 Boston Film Festival presents an outstanding and varied program of feature, documentary, short and animated films," Dawson said,
The festival kicks off on Friday with films screening in Theatre 1 at the Revere Hotel Boston Common. It runs through Sunday. A question and answer session will follow the feature and documentary films.
Tickets for the festival's screenings are available for purchase via the Boston Film Festival website.