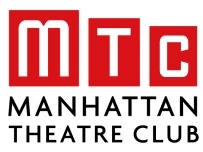 With an aim to bridge the divide between science and the arts, the Manhattan Theatre Club (MTC) announced today the 2012 recipients of the Alfred P. Sloan Foundation Initiative commissions. Awarded to six writers, the Foundation provides a grant to MTC to support the development of plays that explore themes of math, science, and technology, and depict scientists, mathematicians, and engineers as major characters. This year's recipients are April de Angelis, Nick Jones, Heidi Schreck, Melissa Ross, Sarah Treem, and Bess Wohl.
"This round of Sloan commissions has gone to an outstanding group of playwrights who are taking on topics that are full of promise. We look forward with great anticipation to what the yield will be," said MTC Director of Artistic Development Jerry Patch in a statement. "And we're especially grateful to the Sloan Foundation for its support of those commissions and our production of 'An Enemy of the People.' "
In addition to the commissions, the Foundation provided production support for the Sloan-commissioned writer Rebecca Lenkiewicz's adaptation of "An Enemy of the People," which was directed by Tony-award winner Doug Hughes and opened Sept. 27 at the Samuel J. Friedman Theatre.
"Not only are an increasing number of the best and brightest contemporary playwrights willing to explore this rich, underexplored terrain [of science and technology], but this year we are especially proud to support MTC's Broadway production of Henrik Ibsen's classic play about a man of science in conflict with a willfully blind and hypocritical society," added Sloan's Vice President of Programs Doron Weber in a release.
The partnership between MTC and the Sloan Foundation started in 2000 with the production of David Auburn's Pulitzer Prize-winning play "Proof." Since the founding of this collaboration, MTC and the Sloan Foundation have commissioned a total of 40 writers. In addition to MTC, the Sloan Foundation, a New York-based non-profit philanthropy, also partners with the Ensemble Studio Theatre and Playwrights Horizons.