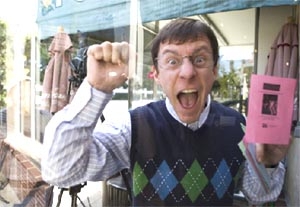 "Working with friends is like living with friends," Teresa Reilly said. "A lot of times it goes wrong, but sometimes it's great. For us, it's been great."
Reilly is the assistant director and co-star of the comic web series, "The Junior League of Superheroes." The group will screen its latest episode on Saturday at Comic-Con, the comic book and video game expo, as part of its Independent Film Festival.
 Reilly created JLoSH with five close friends—four of whom she met while studying at NYU's Atlantic Theatre Company—and is relieved to share with them the burden of producing as well as acting in the web series.
"I think it's a testament to our friendship that we collaborate together so well," she said.
CONTINUE READING ON BLOG STAGE