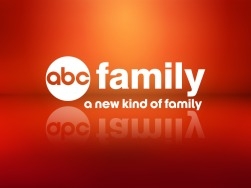 Three new ABC Family pilots set to go into production this fall have casting directors attached, Backstage has learned.
The multi-camera "Phys Ed" is being cast by Alyson Silverberg and Geralyn Flood, who are teaming up for this pilot. The half-hour comedy focuses on a former high school jock who returns to teach at his alma mater and discovers that life is basically unchanged.
"Continuing Fred," another education-themed comedy, will be cast by Megan Branman and Dylann Brander of Branman/Brander Casting. The setting for this show is an elementary school and instead of a male alum, it's a female lead. Winifred Harris, or Fred, is a newly graduated slacker who finds she has a knack for teaching young children.
Meanwhile, the drama "Terminales" will be cast by Brett Greenstein and Collin Daniel in Los Angeles. The pilot is an adaptation of a Televisa series. It follows a young woman who is diagnosed with a fatal illness. In other words, " 'Sex and the City' if Carrie Bradshaw was dying of cancer, according to Deadline.
All three of the pilots will shoot in November and are also being worked on out of New York by Beth Bowling and Kim Miscia of Bowling/Miscia.