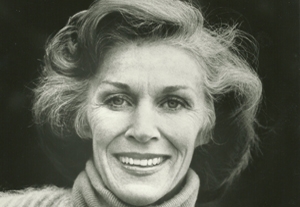 Nan Martin, the stage, film, and television actor, passed away the morning of March 4 due to complications from emphysema, according to a family friend. She was 82. Born in Decatur, Ill., and raised in Santa Monica, Calif., she became a first-year member of the Actors Studio following her move to New York City.
One of Martin's first onstage successes was as Sarah in Archibald MacLeish's "J.B.," a role for which she was nominated for a Tony Award in 1960. Her co-stars were Pat Hingle, Christopher Plummer, and Raymond Massey. She appeared in many Joseph Papp–directed Shakespeare productions, including a turn as Portia in "The Merchant of Venice" opposite George C. Scott as Shylock, and also frequented the London stage, where she performed in "The Three Sisters" with Scott, Sandy Dennis, and Kim Stanley.
Television audiences may remember Martin best from her recurring role as Mrs. Louder on "The Drew Carey Show." She also made guest appearances on recent shows such as "Curb Your Enthusiasm," "Nip/Tuck," "The Practice," and "ER."
Martin is survived by her husband, architect Harry Gesner, and two sons, musician and writer Casey Dolan and actor-producer Zen Gesner.