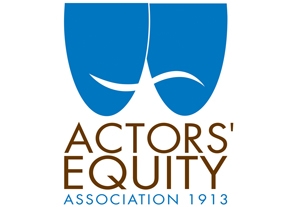 Actors' Equity Association
has announced the results of its elections for eight offices and 17 National Council seats.
Union members elected Nick Wyman for President, Paige Price as First Vice President, Rebecca Kim Jordan as Second Vice President, Ira Mont as Third Vice President, and Sandra Karas as Secretary-Treasurer. Each of these candidates ran uncontested for their respective offices and will serve three-year terms.
Dev Kennedy was reelected as the Central Regional Vice President and Doug Carfrae was reelected Western Regional Vice President. Melissa Robinette has been elected the Eastern Regional Vice President. The above regional officers have all been elected to serve three-year terms.
In addition to the officers, 17 Council seats were filled. In the
Eastern Region
, Christine Toy Johnson, David Sitler, Ira Denmark, Margot Moreland, and James Moye have been elected to five-year term Principal seats, and Kristen Beth Williams has been elected to a one-year term Principal seat. For the Chorus category in the Eastern Region, Al Bundonis and Roger Preston Smith were elected for five-year terms, while Lisa Dawn Cave and John M. Atherlay were both elected to Stage Manager for a five-year term.
David C. Girolmo will fill the only open Principal seat in the
Central Region
, for a five-year term.
Michele Lee, Stephen Pawley, Heather Lee, and Vernon Willet have been elected to serve five-year terms as Principals in the
Western Region
, while Joseph Ruskin was elected for a three-year term. Michael Dotson was elected to the Western Region's Chorus seat for a five year term.
Actors' Equity Association was founded in 1913 and represents more than 49,000 working stage actors and stage managers nationwide. The voting period for Equity's 2012 elections ran from April 16 to May 23. For more information and complete election results,
visit ActorsEquity.org
.
Daniel Lehman is a staff writer at Back Stage. Follow him on Twitter: @byDanLehman