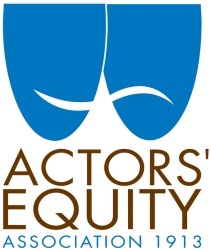 After using their time off from filming TV to appear Off-Off-Broadway in SoHo Rep's production of Annie Baker's adaptation of "Uncle Vanya," Meritt Wever and Micheal Shannon are reaping the rewards for eschewing vacations.
Arne Gunderson, president of the Actors' Equity Foundation, announced that Wever (best known for her work on Showtime's "Nurse Jackie") and Shannon will be given the 2012 Joe A. Callaway Award for their performances in "Vanya." Actor David Furr will also be receiving the Foundation's St. Claire Bayfield Award for his role as Orlando in the Public Theater's production of "As You Like It."
Wever has previously appeared in "The Illusion" with the Signature Theatre company and "Hater" with the Ice Factory. Shannon recently made his Broadway debut in "Grace." Furr has appeared in a number of Broadway performances including "The Importance of Being Earnest," "King Lear," and "Who's Afraid of Virginia Woolf?"
Wever, Shannon, and Furr will be presented their award sat the Equity's Eastern Regional Membership Meeting in January 2013.