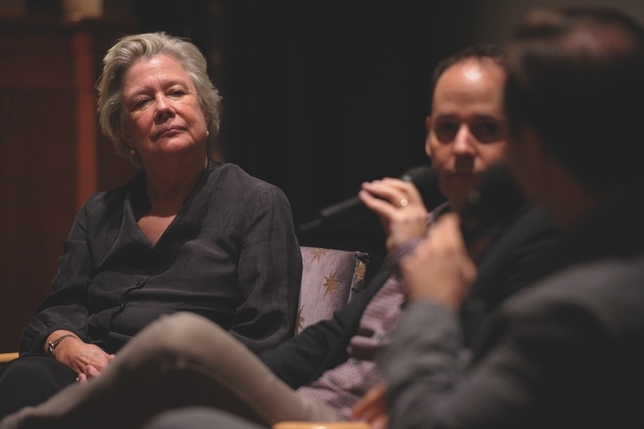 When an actor is invited to a party celebrating casting directors, he or she RSVPs an emphatic yes. And so it was that the July 29 premiere party (at the HBO screening room and later at Manhattan's Gramercy Park Hotel) for Tom Donahue's documentary "Casting By"—premiering on HBO Aug. 5—was a particularly star-studded affair.
As people chatted and flipped through the "Casting By" issue of Backstage, bold-faced names including Martin Scorsese, Parker Posey, Zach Grenier, Stephen Lang, and Dana Delany mingled with Donahue and casting directors Joanna Colbert, Amanda Mackey, Juliet Taylor, and Ellen Lewis.
Following a screening of Donahue's film—which included a discussion with Donahue, Taylor, and moderator Scott Foundas—much of the audience trooped over to the Gramercy Terrace for cocktails inspired by some of the movies discussed in the documentary. A favorite among the crowd was the Sting, a highbrow bloody mary made with the evening's sponsoring liquor, Mizu Shochu. (There were also cocktails called Naked City, A Little Romance, and Pretty Baby—the latter of which did not taste like underage prostitution.)
Among the crowd was the usual assortment of men and women who unerringly find an open bar on any given night in Manhattan. Standing on the terrace, a procession of waiters brought guests tiny hors d'oeuvres, from triangular slivers of grilled cheese to sliders. Some waiters also bore trays of cocktails, which more often than not created a stampede among thirsty partygoers. How many of those waiters slipped a headshot to CDs along with a Pretty Baby or a shrimp skewer remains unclear.