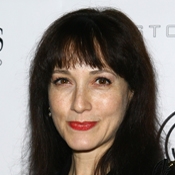 The Actors Fund has extended its services for performing artists by creating The Dancers' Resource, a new program designed to assist the dance community and the unique physical requirements of their craft.
Bebe Neuwirth -- actor, dancer, and Actors Fund 3rd vice president -- founded the program to provide a support system for dancers and address health issues they often face such as injuries, eating disorders, mental-health issues, depression, and substance abuse. "Now there is somewhere dancers can go to safely and confidentially address their unique and complicated challenges," Neuwirth said in a statement.
Neuwirth was inspired to start the program after suffering physical pain for years before having hip replacement surgery last year, which led to the emotional distress of no longer being able to dance and not wanting people to know about the procedure. She said, "After the replacement I recognized how extremely lucky I was to have a great doctor and great support from the few people with whom I shared my secret. And so I'd like to create a support system for other dancers."
Alice Vienneau, an experienced musical theatre performer, will work as the full-time social worker for the program.
For more information about The Dancers' Resource, call the Fund's New York office at (212) 221-7300 or visit www.actorsfund.org.