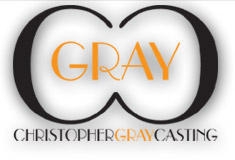 Several Los Angeles-based actors took a payment dispute with a casting director to a local consumer affairs TV reporter after going almost a year without receiving their money. The story had a happy ending, but it also serves as a reminder about the official avenues actors can use to resolve these types of disputes and the protections provided by union membership.
Performers who are having trouble getting paid, for instance, can contact the California Labor Commissioner's office in San Francisco, which will send them a packet to be filled out and returned to "determine controversy" and then proceed with an investigation.
In this case of "the check is in the mail," performers Phil Thompson and Dagmar Edwards both complained that Christopher Gray Casting had shorted them money for work on a corporate video shoot in Long Beach earlier this year. Edwards told NBC4 she was promised $500 for the shoot, which included $150 to cover a tuxedo rental.
Despite repeated calls to the casting agency, both actors said they never received their checks.
Nick Yaya, another actor who complained of being shorted by Christopher Gray Casting, took his case to the labor commission. Yaya was out $100 after Gray failed to pay him for extra work. "I do the work. You give me your word you will pay me," Yaya told NBC4's Ana Garcia.
As it turns out, Gray had three other labor complaints against him. But after being contacted by the station, he paid up. In a statement, Gray explained what went wrong.
"In the early part of this year, my casting business hit a wall, collapsed and went under," he told NBC 4. "I understand that it is my responsibility to make things right. While some issues have been resolved, I am still in the process of actively resolving a few others that remain. I am begging for everyone's patience and faith as I make genuine efforts to alleviate any and all concerns."
Gray's website, which says he has been at the "forefront of casting major Film and Television projects" for 25 years, is still being updated.
"With offices and staff in Los Angeles, New Orleans, New York, and Atlanta, Christopher Gray Casting is highly sought out by major studios, producers and directors for his diligent approach to real life casting," the website says.
A request for comment to Gray from Backstage was not returned by press time.