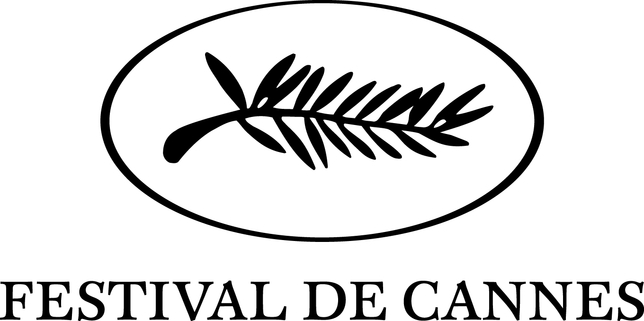 The U.S. will be represented by two films in the 67th annual Cannes Film Festival's Palme d'Or competition: Actor Tommy Lee Jones—who co-wrote the screenplay and directs fest select "The Homesman"—will also be acting alongside Meryl Streep, Hilary Swank, Hailee Steinfeld ("True Grit"), Miranda Otto ("Rake"), and William Fichtner ("The Dark Knight") in this year's competition. Bennett Miller's "Foxcatcher," featuring a starry cast that includes Steve Carell, Channing Tatum, and Mark Ruffalo, also made the Cannes competition cut.
The full lineup was announced by Thierry Frémaux in Paris this morning; it's his seventh year as the festival's general delegate.

Canadian filmmaker David Cronenberg's "Maps to the Stars," starring Robert Pattinson—also in another Cannes select with Guy Pearce titled "The Rover"—is also in competition, as is fellow Canadian Atom Egoyan's thriller "The Captive," starring Ryan Reynolds and Rosario Dawson. Jean-Luc Godard—this year presenting his film "Goodbye to Language" in 3D, the Dardenne brothers, Mike Leigh, 2006 Palme winner Ken Loach, and French filmmaker Michel Hazanavicius (marking his Cannes return after "The Artist" with his newest "The Search") are also fighting for the festival's top honor.

American films set to premiere outside the competition circuit include Ryan Gosling's directorial debut "Lost River," starring Christina Hendricks ("Mad Men") and his former "The Place Beyond the Pines" co-star Eva Mendes; the animated sequel "How to Train Your Dragon 2"; and New York native Ned Benson's "The Disappearance of Eleanor Rigby," starring James McAvoy ("Atonement").

Jane Campion, the only female director to win the Palme d'Or for her film "The Piano" in 1993, will oversee the festival's main jury.

There's a possibility more titles will be added before the festival runs May 14–25.

The festival's full slate is below.

COMPETITION
"Goodbye to Language" (Jean-Luc Godard)
"The Captive" (Atom Egoyan)
"Clouds of Sils Maria" (Olivier Assayas)
"Foxcatcher" (Bennett Miller)
"The Homesman" (Tommy Lee Jones)
"Jimmy's Hall" (Ken Loach)
"La Meraviglie" (Alice Rohrwacher)
"Leviathan" (Andrei Zvyaginstev)
"Maps to the Stars" (David Cronenberg)
"Mommy" (Xavier Dolan)
"Mr. Turner" (Mike Leigh)
"Saint Laurent" (Bertrand Bonello)
"The Search" (Michel Hazanavicius)
"Still the Water" (Naomi Kawase)
"Timbuktu" (Abderrahmane Sissako)
"Two Days, One Night" (Jean-Pierre and Luc Dardenne)
"Wild Tales" (Damian Szifron)
"Winter Sleep" (Nuri Bilge Ceylan)
OUT OF COMPETITION

"Coming Home" (Zhang Yimou)
"How to Train Your Dragon 2" (Dean DeBlois)
"Les Gens du Monde" (Yves Jeuland)
OPENER
"Grace of Monaco" (Olivier Dahan)
UN CERTAIN REGARD
OPENER: "Party Girl" (Marie Amachoukeli-Barsacq, Claire Burger, Samuel Theis)
"Amour fou" (Jessica Hausner)
"Bird People" (Pascale Ferran)
"The Blue Room" (Mathieu Amalric)
"Charlie's Country" (Rolf de Heer)
"Dohee-ya" (July Jung)
"Eleanor Rigby" (Ned Benson)
"Fantasia" (Wang Chao)
"Harcheck mi headro" (Keren Yedaya)
"Hermosa juventud" (Jaime Rosales)
"Incompresa" (Asia Argento)
"Jauja" (Lisandro Alonso)
"Lost River" (Ryan Gosling)
"Run" (Philippe Lacote)
"The Salt of the Earth" (Wim Wenders and Juliano Ribeiro Salgado)
"Snow in Paradise" (Andrew Hulme)
"Titli" (Kanu Behl)
"Tourist" (Ruben Ostlund)
"Xenia" (Panos Koutras)
MIDNIGHT SCREENINGS
"The Rover" (David Michod)
"The Salvation" (Kristian Levring)
"The Target" (Yoon Hong-seung)
SPECIAL SCREENINGS
"The Bridges of Sarajevo" (various directors)
"Eau argentee" (Mohammed Ossama)
"Maidan" (Sergei Loznitsa)
"Red Army" (Gabe Polsky)
"Caricaturistes – Fantassins de la democratie" (Stephanie Valloatto)