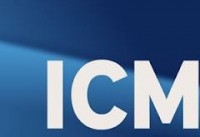 Former ICM Partners agent Eric Skinner has become the latest to join David Guillod's literary management company which operates under the Intellectual Property Group's banner, Backstage has confirmed.
The two men worked together at UTA when Guillod headed Motion Picture Talent and was a partner there, according to Deadline. Skinner became an ICM agent eight months ago after coming through the firm's agent-trainee program.
Guillod's division of IPG, called Intellectual Artist Management, has been operational for about a year. He brought over manager Jeff Morrone, who became a partner, and former UTA agent Mike Carr, among others, when he launched the endeavor in October 2011.
In addition to Morrone, Carr, Guillod, and Skinner, IAM's eight-person staff includes managers Brad Pence, Mike Gillespie, and Brad Carlson.