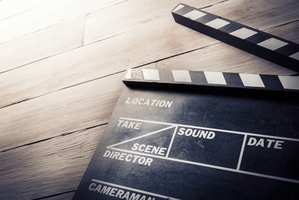 Next week, Backstage University starts of the month by welcoming agent and first-time guest Jenna Winnett of Judy Boals, Inc. for an agent seminar. Winnett runs the TV/film department for the office and currently has clients on "Blue Bloods," "It's Always Sunny in Philadelphia," and "House of Cards" to name just a few. After an industry Q&A, Winnett will meet with each actor privately to see them perform and to talk about their careers.
We close out the week on Thursday with a two great events. First, we have an online webinar with TV host Nicole Sellars called "Secrets to Becoming a Successful TV and Web Host." Sellars is a veteran journalist, TV host, and producer. She was the first TV host for AOL Live! as well as a news anchor for NBC Cleveland, News 12 Long Island, and FiOS1 News. She is coming to Backstage to teach you how to start on the path to becoming a successful host. This is a webinar, so you can take part from anywhere in the world.
Also on Thursday, we have the first of a two-week commercial audition class with Rachel Reiss of Liz Lewis Casting. In this class you will learn the art of commercial auditioning from one of the busiest commercial offices in NYC. Reiss will be covering the in-depth details on how to successfully audition for and book commercial work.
Don't miss out on these great opportunities being offered by Backstage University!
And read more about Backstage University here!