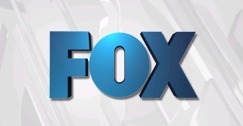 Albuquerque could become a lure for actors as Albuquerque Studios announced Tuesday that it will play host to the new Fox series "Hieroglyph."
The entire 13-episode series order of the ancient Egyptian-themed drama will be shot on four of ABQ's sound stages. The studio, which has also hosted features such as "The Avengers" and "Terminator: Salvation," was home to the six-year run of AMC's "Breaking Bad," which moved in shortly after the studio first opened in 2007.
ABQ pointed to the draw of New Mexico's film and television tax incentive program, which last year saw a boost to 30 percent direct cash rebate for qualified television series.
"It's great to see the parking lot filling up with New Mexico license plates again," Wayne Rauschenberger, chief operating officer of ABQ Studios, said in a statement