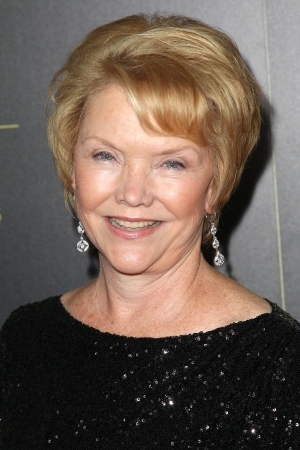 Daytime TV icon Erika Slezak is just one of the familiar faces moving back to Llanview this year, when the defunct daytime drama "One Life to Live" returns with new episodes online. Twenty-two cast members, including Slezak, have been confirmed to reprise their roles for the upcoming web reboots of "One Life to Live" and "All My Children," production company Prospect Park announced Jan. 22.

The confirmed cast of "One Life to Live" now includes Slezak as Victoria Lord Buchanan, Robin Strasser as Dorian Lord, Tuc Watkins as David Vickers, Robert S. Woods as Bo Buchanan, Kassie DePaiva as Blair Cramer, Jerry verDorn as Clint Buchanan, Florencia Lozano as Tea Delgado, Melissa Archer as Natalie Buchanan Banks, Hillary B. Smith as Nora Buchanan, Kelley Missal as Danielle Manning, Josh Kelly as Cutter Wentworth, and Andrew Trischitta as Jack Manning, with recurring cast members Sean Ringgold as Shaun Evans, Shenaz Treasury Rama Patel, and Nick Choksi as Vimal Patel.

The online cast of "All My Children" is so far comprised of Darnell Williams as Jesse Hubbard, Debbi Morgan as Dr. Angela Hubbard, Jordi Vilasuso as Griffin Castillo, Jill Larson as Opal Cortlandt, and Thorsten Kaye as Zach Slater. And as Backstage told you earlier this month, Vincent Irizarry is indeed reprising his role as Dr. David Hayward and Lindsay Hartley will be back as Cara Martin.

Both soaps were canceled by ABC in 2011, but Prospect Park recently secured funding and signed deals with the talent guilds to bring them back to life on its Online Network. Production is expected to begin in February. Premiere dates have not been announced.

These are just the first actor signings for each show, "with more deals expected to close in the coming weeks," according to the company.

Emmy-winning "All My Children" icon Susan Lucci is notably absent from this list, but may still join her "AMC" castmates online. She's been keeping busy since the soap's cancellation, though, with recurring roles on "Hot in Cleveland" and "Army Wives." Her new Lifetime series "Devious Maids" is also set to premiere this year.

As Backstage previously reported, Alison Goodman is the casting director for both series. Goodman's previous casting credits include episodes of "Guiding Light," "Third Watch," and "Law & Order: SVU," as well as the pilot episode of USA's "Suits."

Prospect Park also announced that former "As the World Turns" head writer Susie Bedsow Horgan and former "General Hospital" head writer Thom Racina are co-head writers for "One Life to Live," with Jessica Klein, Alex Douglas, and Jeff Wilber filling out the show's writing staff. Writers have not been revealed for "All My Children." Carole Shure is the production executive for the Online Network, and Chris Savage is the unit production manager and line producer of both shows.

For more updates, visit theonlinenetwork.com.