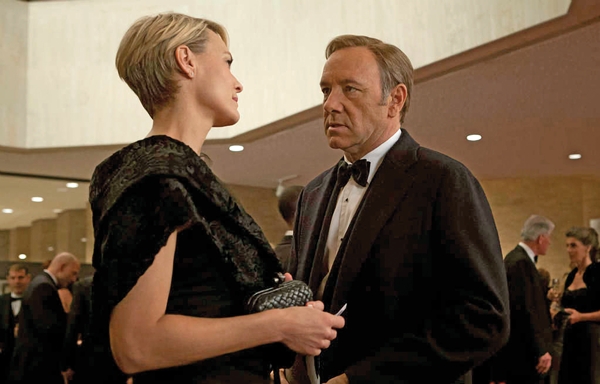 Amazon Studios and Netflix are pushing the boundaries of series development, but the actors working on their new shows won't find themselves aching for a traditional network TV gig.
"It will not be a terribly new environment for you as an actor," Mark Friedlander, national director of new media at SAG-AFTRA, told Backstage.
Netflix debuted "House of Cards," the first series made specifically for the video-on-demand service, on Feb. 1, and Amazon Studios, the content-creation arm of the online retail giant, is beginning production on a slate of pilots. The entry of these nontraditional players into the world of big-budget series production—the budget for "Cards," which stars Kevin Spacey, is pegged at around $100 million—will likely alter the way television is produced and distributed in the future.
For instance, to meet the demands of its binge-viewing subscribers, Netflix made the entire 13-episode first season of "Cards" available for viewing on its series debut. And the company's leadership has suggested that that type of release will be the norm for its series going forward.
Meanwhile, Amazon, which has green-lighted five children's test pilots and six comedy pilots, is employing an innovative grass-roots development strategy. Once its pilots are completed, all 11 will be posted on Amazon Instant Video, Prime Instant Video, Lovefilm UK, and Lovefilm Germany for Amazon customers to watch gratis, according to a release.
Viewers will be invited to comment, which will help determine which pilots Amazon Studios orders to series. Moreover, Amazon boasts 20 additional projects on its development slate that have been submitted through the studio's website and optioned for development.
Amazon and Netflix are working with SAG-AFTRA to have their productions comply with the union's new media agreement, a broad framework that applies to everything from "Cards" to self-financed student films.
"We're trying to deal with them on a case-by-case basis when it comes to larger-scale productions so we can get protections our membership quite frankly would expect on a production of that size and scope. And we've been quite successful at doing that," said Friedlander.
"We're getting contracts in place that are more along the lines of what you would see for television. It will feel very similar to a television production, and those protections will be very similar."
That said, Friedlander noted that the union understands the need to be flexible with digital-media productions. "We're trying to remain as agile as possible," he said. "We haven't had too much difficulty in coming to agreements that I think are making both sides happy and still allowing the industry some flexibility where it needs it."