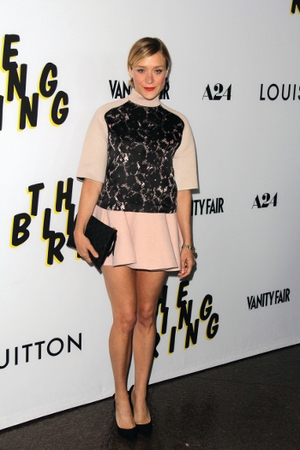 Giving Netflix a run for its money in terms of the sheer number of original series under its belt, growing production company Amazon Studios will premiere its third pilot season Aug. 28. As in the past, viewers will be able to provide feedback on the pilots to determine if they'll be ordered to series.
Since this crowd-pleasing model first launched three years ago, Amazon has brought several new shows to online viewers, including the upcoming premieres of "Bosch" (based on the book series); "Mozart in the Jungle," starring Gael García Bernal; "Transparent," starring Jeffrey Tambor; and "The After," from "The X-Files" creator Chris Carter. "Alpha House," the politics-and-comedy series starring John Goodman that was part of Amazon Studios' first pilot season, is now entering its second season. In the realm of children's shows, "Wishenpoof!" "Annedroids," "Tumble Leaf," "Creative Galaxy," and "Gortimer Gibbon's Life On Normal Street" have also all been ordered to series.
Casting directors for both "The After" and "Bosch"—Laray Mayfield, and Laura Schiff and Carrie Audino, respectively, are all based in Los Angeles. The New York City–based "Mozart in the Jungle" was cast by Douglas Aibel and Henry Russell Bergstein, while Eyde Belasco handles the casting for "Transparent."
The prospective series range from a group of girls suffering from violent spasms and fits that are caused by social media in "Hysteria," starring Mena Suvari and James McDaniel ("Orange Is the New Black"), to stories of the "happily but messily married" couple on "Really," starring Jay Chandrasekhar—who also wrote and directed the pilot. Other pilots include "Hand of God," starring Ron Perlman ("Sons of Anarchy") about a law-bending judge who, after suffering a mental breakdown, begins to rely on "messages" from God; Whit Stillman's romantic comedy "The Cosmopolitans," about a group of American expats looking for love and friendship in Paris, starring Adam Brody and Chloë Sevigny; and "Red Oaks"—produced by Academy Award winner Steven Soderbergh and directed by Sundance award winner David Gordon Green—about a young assistant tennis pro who works with a "colorful cast" of misfits among wealthy clientele at the Red Oaks Country Club in 1985 suburban New Jersey. "Red Oaks" stars Craig Roberts ("Submarine").
"There is something for everyone in this season," Roy Price, director of Amazon Studios, said in a statement.
Online voting will commence Aug. 28.
Inspired by this post? Check out our television audition listings!