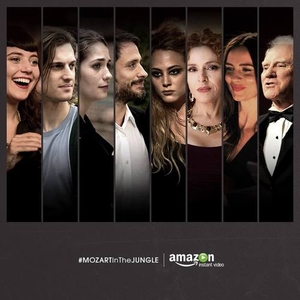 Amazon Studios has released 14 pilots on Prime Instant Video, including one based on the feature "Zombieland."
The content creation arm of the online retail giant is using a unique development model with potentially significant ramifications for actors, who could find themselves out of work if the viewers don't actively respond to their pilot.
The company is asking for viewer feedback, which it will use to determine which pilots go to series. It's possible that an actor with a large social media presence could influence the process by asking his or her followers to fill out Amazon's viewer survey.
The pilots are a mix of six children's pilots and eight comedies.
Some of the other comedies include "Alpha House," written by cartoonist Garry Trudeau, which stars John Goodman and Mark Consuelos as two of four senators who live together in a rented house in Washington, D.C. There's also "Onion News Empire," "Those Who Can't," "Supanatural," an animated pilot starring Jameeliah Garrett and Lily Sparks, and "Dark Minions," about a couple of slackers on an "intergalactic spaceship."
In the past several years Amazon Studios has gone through more than 12,000 movie scripts and 2,000 original series pilot scripts, according to its website.
Completed seasons, which are expected to mirror Netflix's 13-episode series model, will be exclusively available to Prime members through Prime Instant Video and LOVEFiLM in the U.K. for free.