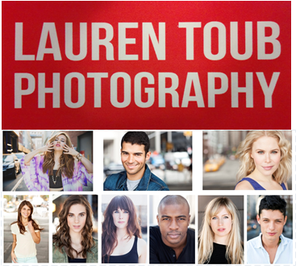 If your headshots aren't accurately representing you as a performer, or are just not getting you seen by casting directors, Backstage University is here to help.
Backstage University is bringing you a professional headshot photographer to teach you how to get headshots that don't get lost in the sea of submissions. The upcoming webinar, "How to Get Amazing Headshots," will teach you tips and tricks for getting fantastic looking headshots, and will be taught by Lauren Toub.
Toub is a professional headshot photographer in NYC and prides herself on having her pictures tell a story. She believes that your headshots should be the best representation of the dynamic, multilayered human being that you are. Toub always strives to have the viewer connect to your humanity.
Whether you are a seasoned performer that is getting ready for new shots and need to know how to communicate with your photographer, or you are new to the business and need help getting started on your first professional headshot session, this webinar will help you meet those goals.
Since this is a webinar, anyone can attend remotely from their computer from anywhere in the world. But that's not even the best part—everyone who signs up will be sent a link to the video copy of the event so that they can view it any time they want, even if they can't view the live broadcast.
The live webinar will be held Wednesday, Dec. 3, and more details can be found here!
And read more about Backstage University here!