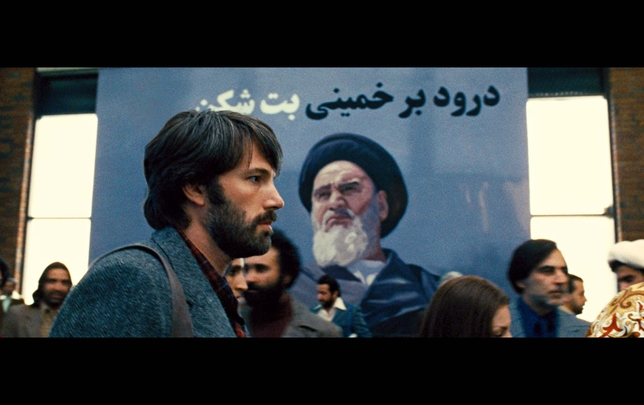 The Writers Guild of America West (WGAW) and Writers Guild of America East (WGAE) have announced their nominations for outstanding achievement in writing for the screen for the year 2012. Categories include original, adapted, and documentary screenplay. The winners will be announced on Sunday, Feb. 17 during ceremonies in L.A. and New York. This marks the fourth guild to have announced nominees, following the Screen Actors Guild, Producers Guild, and Art Directors Guild. There are only three films which have received nods from the four guilds: "Argo," "Lincoln," and "Zero Dark Thirty."
While a strong harbinger of things to come at the Oscars, it's important to note that many screenplays were not eligible to compete. These include strong contenders like "Les Misèrables," "Django Unchained," and "Beasts of the Southern Wild."
However, the nominations did give a boost to films on the bubble, particularly Stephen Chbosky's "Perks of Being a Wallflower" in the adapted category and "Looper" in the original category. After being shut out by the Producers Guild and Art Directors Guild, "The Master" managed to sneak into the original cateogry for writer-director Paul Thomas Anderson. Also showing strong support is "Moonrise Kingdom," which is shaping up to be more and more of a likely nominee with a nod from the PGA this week.
A complete list of nominees follows.
ORIGINAL SCREENPLAY
"Flight," Written by John Gatins
"Looper," Written by Rian Johnson
"The Master," Written by Paul Thomas Anderson
"Moonrise Kingdom," Written by Wes Anderson & Roman Coppola
"Zero Dark Thirty," Written by Mark Boal
ADAPTED SCREENPLAY
"Argo," Screenplay by Chris Terrio; Based on a selection from "The Master of Disguise" by Antonio J. Mendez and the Wired Magazine article "The Great Escape" by Joshuah Bearman
"Life of Pi," Screenplay by David Magee; Based on the novel by Yann Martel
"Lincoln," Screenplay by Tony Kushner; Based in part on the book Team of Rivals: The Political Genius of Abraham Lincoln by Doris Kearns Goodwin
"The Perks of Being a Wallflower," Screenplay by Stephen Chbosky; Based on his book
"Silver Linings Playbook," Screenplay by David O. Russell; Based on the novel by Matthew Quick
DOCUMENTARY SCREENPLAY
"The Central Park Five," Written by Sarah Burns and David McMahon and Ken Burns
"The Invisible War," Written by Kirby Dick
"Mea Maxima Culpa: Silence in the House of God," Written by Alex Gibney
"Searching for Sugar Man," Written by Malik Bendejelloul
"We Are Legion: The Story of the Hacktivists," Written by Brian Knappenberger
"West of Memphis," Written by Amy Berg & Billy McMillin