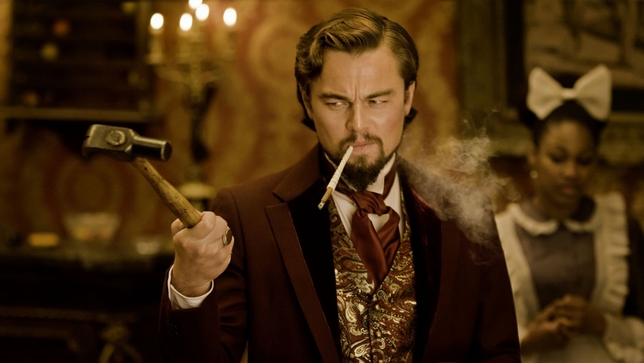 The nominees have been announced for the 17th Annual Art Directors Guild Awards, which will be presented in a ceremony at the Beverly Hilton Hotel on Feb. 2. Because there are three categories--Period Film, Fantasy Film, and Contemporary Film--there are a total of 15 films nominated. As expected, Oscar frontrunners "Argo," "Lincoln," "Les Miserables," and "Zero Dark Thirty" all made the cut. So did "Django Unchained," which is proving itself a real contender following today's PGA nod. Also scoring it's second nomination of the day after it's Producers Guild Award nomination, the James Bond film "Skyfall" is proving to be popular with the guilds. Actor Javier Bardem also received a SAG Award nomination for his perfromance in movie, and the film is shaping up to be a real contender.
Left out were likely Best Picture nominees "Silver Linings Playbook" and, more surprisingly, "Moonrise Kingdom." (The quirky indie feels like it could almost qualify in all the categories.) Also failing to score a nomination despite praise was "The Master," which should be getting used to the snubs. Though SAG recognized Phillip Seymour Hoffman, they failed to nominate Joaquin Phoenix and Amy Adams, while the film didn't receive a PGA nod.
A full list of the film nominees below.
NOMINEES FOR EXCELLENCE IN PRODUCTION DESIGN FOR A FEATURE FILM IN 2012:
Period Film:
"Anna Karenina"
"Argo"
"Django Unchained"
"Les Misérables"
"Lincoln"
Fantasy Film:
"Cloud Atlas"
"The Dark Knight Rises"
"The Hobbit: An Unexpected Journey"
"Life of Pi"
"Prometheus"
Contemporary Film:
"The Best Exotic Marigold Hotel"
"Flight"
"The Impossible"
"Skyfall"
"Zero Dark Thirty"