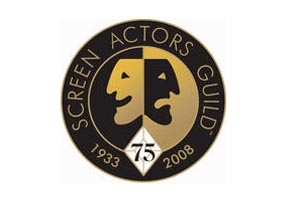 The members of the Screen Actors Guild have overwhelmingly ratified a new TV-film contract with Hollywood producers, bringing to an end one of the most contentious chapters in the union's history. However, there are signs that the internecine fighting will continue. For one thing, Alan Rosenberg, who has been a polarizing figure in his two terms as SAG president, announced that he will seek a third when elections are held in September.
"As of now, I'm running," Rosenberg told Back Stage a few hours after the contract's passage was announced June 9. The pact was approved by 78 percent of the vote. About 35,000 of the 110,000 eligible members cast ballots. The guild had been working under the previous contract, which expired June 30, 2008.
Ken Howard, a national board member and part of SAG's Unite for Strength faction in Hollywood, said his party was close to naming a candidate for president. "We're talking about it" with someone, he said. "It's about the family saying it's okay, the spouse saying it's okay. We haven't got it nailed down yet, but it's close." Asked if he and his party were twisting arms, he said, "We're respectfully waiting.... It's a huge commitment."
Each side is pinning its hopes on the elections to help set a new course for SAG, which has been badly damaged by its civil war. For example, of the 70 pilots shot this season, 66 were shot under American Federation of Television and Radio Artists contracts, an occurrence that would have been considered preposterous a year ago. SAG had dominated in scripted prime-time content since TV's infancy, but the guild's lack of a contract forced almost every producer to sign with AFTRA, just in case SAG went on strike.
The new deal will become effective immediately and, according to a SAG news release, will provide more than $105 million in wages, increased pension contributions, and other gains. It also formalizes the terms for work made directly for and rebroadcast via new media, the issue that has sat squarely in the middle of the debate for so long.
Membership First, the guild's other major faction, contends that new media represents the immediate future of the business, and that compensation and residual payments for content seen online and on mobile devices will erode the standard of living that workaday actors have worked hard to achieve.
The moderates argue that although these platforms are a significant part of the present and the future, they are still dwarfed by television, and the current numbers back that up: TV ad spending was roughly $70 billion in 2008; online-video ad spending was about $1 billion.
There are areas where Unite for Strength and Membership First agree: Each says the guild needs to unify, and each says the terms of the new TV-film contract need to be improved in the next round of negotiations, in 2011. But they disagree on the means to those ends. Unite for Strength wants SAG to merge with AFTRA, while Membership First opposes such a move. Until that fundamental issue is resolved, the guild is likely to remain divided.