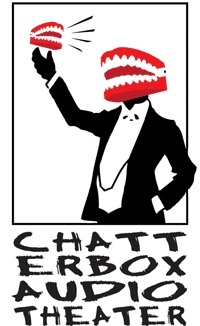 Starting this month, theater in Memphis will become more accessible for the blind and visually impaired.
Chatterbox Audio Theater will team up with Theatre Memphis and the Clovernook Center for the Blind and Visually Impaired to create a series of purely audio theatrical productions. Called "Audio Theater for the Visually Impaired Performance Series," the productions will feature live performances of radio plays, and will be performed exclusively for the clients at Clovernook. This initiative was made possible through an Arts Education and Outreach grant from ArtsMemphis.
Robert Arnold, executive director of Chatterbox Audio Theater, is pleased to be able to offer such accessible theater.
"It's something I've wanted to do since we started Chatterbox," Arnold said in a statement. "Because we tell stories using only sound, visual impairments are no barrier to enjoying our shows. We're grateful to ArtsMemphis and the Assisi Foundation for making this exciting collaboration possible."
According to Aletta Roebuck, the Orientation and Mobility Specialist at Clovernook, theater has been missing from the lives of Clovernook's clients. She reports that while some clients may have attended plays before losing their eyesight, few, if any, do so currently. And a large percentage of clients have never attended a play in their lives.
To make the audio performance series possible, Chatterbox is providing scripts, microphones, speakers, and other technical equipment. Theatre Memphis is providing performers, and Clovernook is providing the venue and audiences.
Debbie Litch, executive producer at Theatre Memphis, approved of this collaboration.
"To make the most of the arts we all have to work together. Support each other," she said. "We are thrilled to be a part of this community endeavor and partner with Chatterbox."
The performance series begins today at noon, and will feature episodes of classic radio performances like "Suspense," "Adventures of the Thin Man," and "Escape." Shows are only open to clients of Clovernook and their guests.