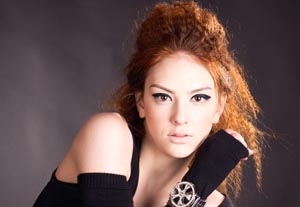 Eyeboogie Inc. and VH1 are holding open auditions for a new show at Actorfest L.A. Would you like the chance to win $5,000! Are you the best entertainer you know? Are you the life of the party? If so, then audition for a chance to be on a new VH1 show called Dance Cam Slam! This show is not web-based. It will air on VH1. Each week, ten contestants (or groups) will compete against each other in a head-to-head live on their webcams, and our judges and the viewers at home will decide on who takes the $5,000. Kelley Allen & Suzie Gurich, casting.
Seeking—
Dancers/Entertainers: male and female, 18+ (or parent/guardian must be in video), any ethnicity, must be a U.S. citizen, VH1 is looking for people to dance to popular songs, just be yourself, be crazy, sexy, funny, etc., you can have costumes, props, wigs, additional people (duo, trio or dance group) or whatever may grab our attention.
Auditions will be held Nov. 6, noon-4 p.m. at Actorfest LA, California Market Center, 110 E. 9th St. (btwn Main & Los Angeles Sts.), downtown L.A. Be ready to dance for 40-60 seconds and be recorded.
The songs that you can dance to are: "Bootylicious" or "Independent Women" (Destiny's Child), "My Humps" (Black Eyed Peas), "Gonna Make You Sweat" (C&C Music Factory), "Yeah" (Usher), "Bust A Move" (Young MC), "Get The Party Started" (Pink), "Toxic" (Brittany Spears), "Don't Cha" (PussyCat Dolls).
All participants must bring proper ID, (i.e. driver's license) sign a release, and fill out a background check form.
Bring pix & résumés. For more info, visit their booth in the Actorfest Exhibit Hall or go to
www.vh1.com/shows/dance_cam_slam/series.jhtml
.
No pay. Weekly winner receives $5,000. All other contestants who appear on the show will receive a new Flip Cam for participating.