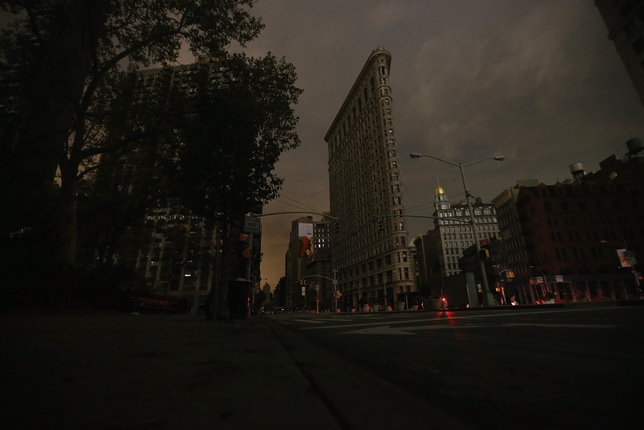 After canceling auditions in the wake of Hurricane Sandy, some New York-based casting directors are back in business.
New York City was hit hard by the storm, which did billions of dollars in damage and claimed some 30 lives.
Broadway shows canceled performances and casting directors put the kibosh on auditions as actors and staff were unable to make it into the studios.
Now, as the recovery process begins, Broadway shows are back (often with discounted tickets) and auditions are again underway.
"We have auditions back on the calendar for tomorrow and Friday," Tara Rubin, a casting director known for her work on such Broadway shows as "Mamma Mia", "Oklahoma!" and "Metamorphoses," told Backstage. "We were incredibly fortunate not to have lost power."
Others haven't been so fortunate.
"We have not been able to open and have cancelled this week's [Equity Principal Auditions] and auditions," Judy Henderson, whose office is located on West 89th Street, said in an email. "My interns and [associates] were not able to get here at all."
Henderson, who won an Emmy and an Artios Award for casting Showtime's "Homeland," said she was optimistic that business would be back to normal after the weekend.
"We hope to resume business on Monday," she said.
Still, it's unclear if services around the city will be back to normal by next week. Transportation remains an issue—the New York City subway has seen record levels of flooding in its tunnels—in and around the city, and some actors have complained of not being able to reach the casting calls that are being held.
Meanwhile, in an effort to fill seats some Broadway theaters are offering "Hurricane Sandy"-discounts to bring back their audience.