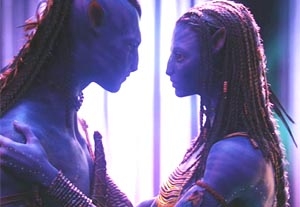 The first trailer for James Cameron's long-awaited new feature film is now available online.
The visuals, as you would expect from the director of epics like "Titanic," "Terminator" and "The Abyss," are incredible -- a leap above anything before. But will people watch it? Photorealism doesn't replace the ability to tell a story.
VIEW AVATAR WIDESCREEN TRAILER HERE
What do you think?  Based on the trailer alone, do you think "Avatar" looks like it was worth the wait? Comment below.