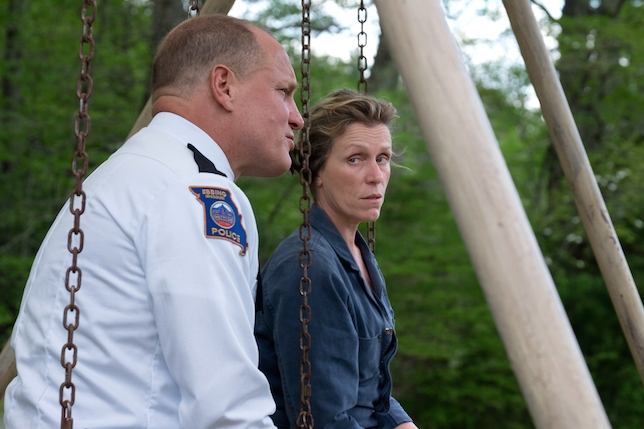 This year's Toronto International Film Festival closed Sept. 17, after screening 339 films in 11 days, with all in attendance looking towards the storied Grolsch People's Choice Award for Oscar implications.
The Grolsch People's Choice Award is notorious for its relationship to the Best Picture Oscar, with eight out of the last 10 Audience Award winners receiving an Oscar nomination for best picture, and three of those films—"12 Years a Slave," "The King's Speech," and "Slumdog Millionaire,"—going on to win the film industry's greatest honor.
This year's winner, "Three Billboards Outside Ebbing, Missouri," directed by Martin McDonagh, is hoping to ride its momentum to an Oscar nomination. The film stars Frances McDormand as the mother of a murder victim who uses three billboards in her Missouri town to confront the police's inability to solve the crime. Rounding out the cast are Woody Harrelson, Sam Rockwell, John Hawkes, and Peter Dinklage. A Fox Searchlight project, the film premiered this year at Venice's film festival, taking home the award for best screenplay.
The runner-up for this year's award was Craig Gillespie's Tonya Harding biopic "I, Tonya," starring Margot Robbie as the infamous figure skater who, after a 1994 attack on fellow Olympic figure skater, Nancy Kerrigan, was banned for life from the U.S. Figure Skating Association. The film came into the festival without a domestic distributor, looking to make a deal, and—bucking many trends we have seen this festival season—chose to go with Neon and 30WEST, favoring a traditional theatrical instead of streamed release with platforms such as Netflix. However, Netflix didn't walk away empty-handed, picking up "Kodachrome," which stars Jason Sudeikis, Elizabeth Olsen, and Ed Harris, and "Anon," which stars Clive Owen, Amanda Seyfried, Colm Feore, and Sonya Walger.
The second runner-up for the coveted award was Luca Guadagnino's "Call Me By Your Name"; the coming-of-age drama premiered at Sundance back in January. The other big winners of the night were Joseph Kahn's "Bodied," taking home the Grolsch People's Choice Midnight Madness Award, and Agnès Varda Jr.'s "Faces Places," which won the Grolsch People's Choice Documentary Award. Also catching a lot of attention was the festival's opening film, "Lady Bird," from actor-filmmaker Greta Gerwig, making her solo directorial debut.
For more information, visit www.tiff.net. And for more film festival and awards coverage, stay tuned at backstage.com/awards-season.
Ready to star in an award-winning movie? Check out Backstage's film audition listings!