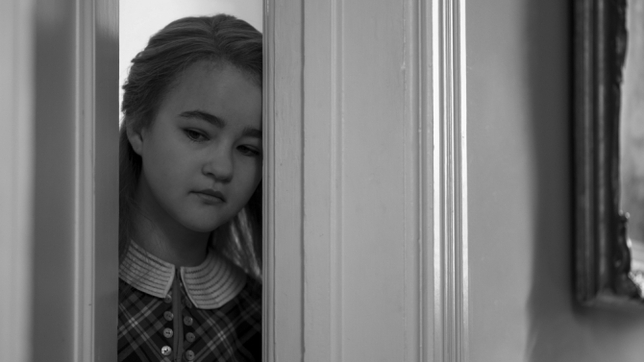 This week Lincoln Center unveiled the full lineup for the 55th iteration of the New York Film Festival. The 25 main slate films announced join Richard Linklater's "Last Flag Flying," Todd Haynes' "Wonderstruck," and Woody Allen's "Wonder Wheel," the opening, centerpiece, and closing films, respectively.
Movie buffs are taking notice of the fact that all three of the above, the most prestigious screening slates, are films distributed by Amazon Studios, a streaming service. Because the festival is known for highlighting the artistic, more challenging side of filmmaking, its acceptance of streaming services' projects is seen by some in the industry as legitimizing the newer medium, perhaps even opening up the road to film awards season.
Of the selection, Festival Director and Selection Committee Chair Kent Jones said, "We choose the best films we see, and the common themes and preoccupations arise only after the fact. As I look at this slate of beautiful work, I could just make a series of simple observations: that these films come from all over the globe; that there is a nice balance of filmmakers known and unknown to many here in New York; that the overall balance between frankness and artistry holds me in awe; that there are two gala selections with the word 'wonder' in their titles; and that eight of the 25 films were directed by women."
Netflix has also made a strong showing in this year's festival, with two films among the entrants. "Mudbound," written and directed by Dee Rees, is a historical epic depicting World War II-era Mississippi starring Carey Mulligan, Mary J. Blige, Garrett Hedlund, Jason Mitchell, Jason Clarke, Rob Morgan, and Jonathan Banks. The second Netflix release is the North American premiere of Noah Baumbach's "The Meyerowitz Stories (New and Selected)." The film stars Adam Sandler, Ben Stiller, Elizabeth Marvel, Dustin Hoffman, and Emma Thompson.
Other highlights of the main slate showcase include this year's Cannes Palme d'Or winner, Ruben Östlund's "The Square," and Luca Guadagnino's "Call Me by Your Name," one of the year's most lauded films. This will be Guadagnino's NYFF debut; the film marked its world premiere at this year's Sundance, was screened in Berlin, and is scheduled to appear at Toronto and Melbourne's festivals as well.
The 18-day New York Film Festival runs Sept. 28–Oct. 15. Tickets go on sale Sept. 10!
Check out Backstage's film audition listings!