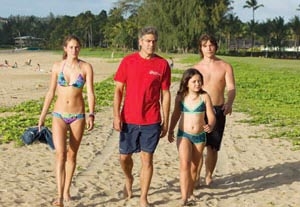 The Broadcast Film Critic's Assocation announced their nominations for the Critic's Choice Movie Awards today, and there were surprises both pleasant and not-so-pleasant.
Among the good: Jessica Chastain and Melissa McCarthy slipped into Supporting Actress for "The Help" and "Bridesmaids," respectively. Nick Nolte managed to snag a Supporting Actor nod for "Warrior," despite the poor promotion of the film itself. Nicholas Winding Refn and Ryan Gosling earned nods for, respectively, directing and starring in "Drive." And Andy Serkis earned a Supporting Actor nomination for his motion-capture work in "Rise of the Planet of the Apes." On the writing front, glad to see "50/50" and "Win Win" score screenwriting nods.
The bad: Glenn Close is starting to look like not such a sure thing anymore for her gender-bending turn in "Albert Nobbs" after being snubbed by the BFCA. Vanessa Redgrave, once a leading contender for Supporting Actress for her work in "Coriolanus," was also overlooked. And how in the world was Alexander Payne not nominated for Best Director for "The Descendants"? Truly baffling for a critically beloved film that obviously bears the imprint of its director on every frame.
The awards show will be broadcast live on VH-1 on Jan. 14.
READ MORE ON BEHIND THE SCENES