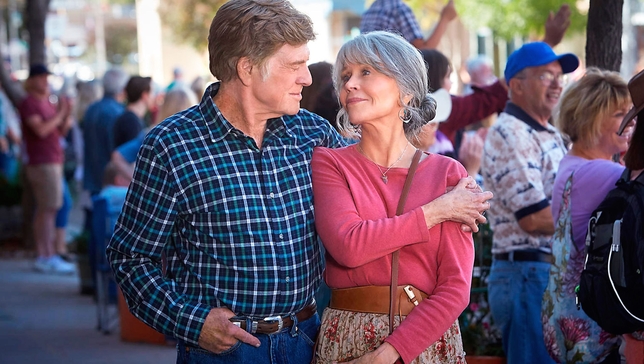 The Venice Film Festival announced its competition calendar July 28, offering the star-studded lineup we have come to expect from one of the world's most prestigious and renowned celebrations of cinema. The industry is already buzzing about the Oscars as it preps for the festivities in Italy, Aug. 30–Sept. 9.
The world's oldest film festival, Venice recently presented its 74th year's program with an impressive list of films, including revered and controversial artist Ai Weiwei's newest work, "Human Flow." Other titles set to compete for the 2017 festival's highest honor, the Golden Lion Award (the jury for which is headed this year by Annette Bening), are Darren Aronofsky's "Mother!" starring Jennifer Lawrence, Javier Bardem, Michelle Pfeiffer, and Ed Harris; the latest from Guillermo Del Toro, "The Shape of Water"; and George Clooney's "Suburbicon," starring familiar face Matt Damon, who appears in two of the 21 films in the international competition. In the other, "Downsizing" by Alexander Payne ("The Descendants," "Nebraska"), Damon stars alongside Christoph Waltz, Hong Chau, and Kristen Wiig; the film has the honor of opening this year's fest with a world premiere screening on Aug. 30.
READ: Why Annette Bening Uses 'Talismans' in Her Character Work
Although a major precursor to Oscar season, the Venice festival's Golden Lion doesn't tend to predict the eventual Academy Award winner for best picture. However, in the last decade, 12 Venice debuters have gone on to be shortlisted by the Academy for that top prize.
The 74th festival will also award the Golden Lions for Lifetime Achievement of the Biennale Cinema 2017 to the previously announced Jane Fonda and Robert Redford. The Sept. 1 ceremony will screen Ritesh Batra's Netflix original film, "Our Souls at Night," starring the two honorees and produced by Redford and his company Wildwood Enterprises, Inc. along with Finola Dwyer of Wildgaze Films. That film will premiere on Netflix later this year.
Check out the list of this year's Venice Film Festival in competition below. For a complete line-up and more information, click here.
"Downsizing," Alexander Payne (U.S.)
"Human Flow," Ai Weiwei (Germany, U.S.)
"Mother!", Darren Aronofsky (U.S.)
"Suburbicon," George Clooney (U.S.)
"The Shape Of Water," Guillermo Del Toro (U.S.)
"L'Insulte," Ziad Doueiri (France, Lebanon)
"La Villa," Robert Guediguian (France)
"Lean on Pete," Andrew Haigh (U.K.)
"Mektoub, My Love: Canto Uno," Abdellatif Kechiche (France)
"The Third Murder," Koreada Hirkazu (Japan)
"Jusqu'a La Garde," Xavier Legrand (France)
"Amore e Malavita," Manetto Bros. (Italy)
"Three Billboards Outside Ebbing, Missouri" (U.K.)
"Hannah," Andrea Pallaoro (Italy, Belgium, France)
"Angels Wear White," Vivian Qu (China, France)
"Una Famiglia," Sebastiano Risio (Italy)
"First Reformed," Paul Schrader (U.S.)
"Sweet Country," Warwick Thornton (Australia)
"The Leisure Seeker," Paolo Virzì (Italy)
"Ex Libris," The New York Public Library, Frederick Wiseman (U.S.)
Ready to star in a Venice debut? Check out Backstage's film audition listings!