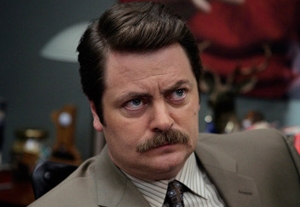 These actors have never been nominated for an Emmy Award but deserve recognition for their work.
Jessica Paré, "Mad Men":
No other female actor has made a bigger splash on television this season than the woman who had everyone humming "Zou Bisou Bisou" after the season premiere. The new Mrs. Draper is tougher and smarter than we expected, and Paré has been a revelation in every scene.
Jane Levy, "Suburgatory":
Levy is a new face on a freshman series, but as wise-beyond-her-years teen Tessa Altman, she has the comedic chops of an old pro.
Nick Offerman, "Parks and Recreation":
A veteran character actor lands the role of a lifetime as meat-loving, sleep-fighting boss Ron Swanson.

Anna Gunn, "Breaking Bad":
While the men of "Breaking Bad" are rightfully lauded for their outstanding work, voters haven't yet recognized Gunn, whose Skyler White has gone from clueless wife to cunning partner.

John Noble, "Fringe":
No one has been more overlooked than the brilliant Noble, who portrays several different incarnations of mad scientist Walter Bishop. Voters need to get over their bias against science fiction and reward one of the best actors on television.