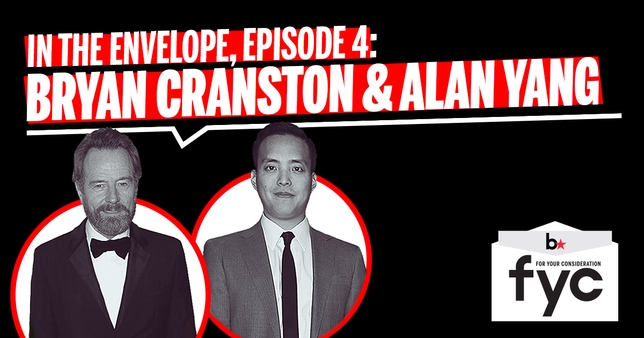 "In the Envelope: An Awards Podcast" features interviews with award-winning actors and other creatives. Join host and Awards Editor Jack Smart for a front row seat to the industry's biggest awards races! Brought to you by HBO.
On this week's very special episode of "In the Envelope," we asked two award-winning writer-producers about navigating the world of television from behind the camera.

Writer-producer-director Alan Yang is the man behind the wonderful Netflix comedy "Master of None," a show that has captivated the minds and hearts of TV fans everywhere. He and co-creator Aziz Ansari, the series' star, won last year's comedy series writing Emmy for an autobiographical episode about their parents. Yang sat with us to chat about collaborating on the recently released Season 2, diversity on screen, and his best advice for aspiring screenwriters.

This week we are also joined by none other than Walter White! Acting legend Bryan Cranston, with 14 Emmy nominations and six wins for AMC's game-changing "Breaking Bad" (four for lead actor in a drama and two for best drama as producer), knows a thing or two about the craft and business of acting. In fact, Amazon's "Sneaky Pete," the new drama he co-created with David Shore and executive produced with current showrunner Graham Yost, was inspired by his last Emmy acceptance speech. Cranston has career advice to spare, specifically for working actors; he's almost as big a fan of Backstage as we are of him!
Be sure to like, rate, and subscribe for more interviews from the talented contenders of the 2017 Emmy race.
Listen now on: