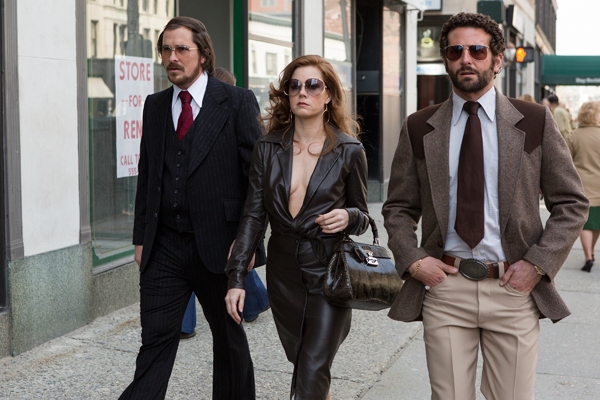 Backstage sat down with "American Hustle" director David O. Russell, actors Shea Whigham, Elizabeth Röhm and Paul Herman to discuss the film's casting process, how they structured their rehearsals, and the role music played in the film.
'Until he sees it, you're going to do it again'
Watch the cast talk about preparing for Russell's "Hustle." "With David, you know that you've got to do your homework...so that he can throw everything at you and you can duck and bob and weave and start to melt, whatever you need to do, because it gets wild in the process," said actor Shea Whigham.
'Don't worry—I'm gonna learn the Arabic'
Hustle cast members were "floored" when they saw Robert De Niro speak Arabic in one of the film's great scenes. Watch Russell do a great impression of De Niro insisting on learning the language for the role, and the cast speaking on what the rehearsal process was like with Russell, Christian Bale, Bradley Cooper, and Jennifer Lawrence.
'I feel like I'm backing my way into making a musical'
Audience members got to ask their own questions after the Q&A that yielded answers about the film's soundtrack—Russell prefers the "cheesy" songs to the classically sentimental, how essential music became for the film's characters, whether or not Russell plans to go into television, and the editing process.
For more on the ensemble cast, check out this great featurette.