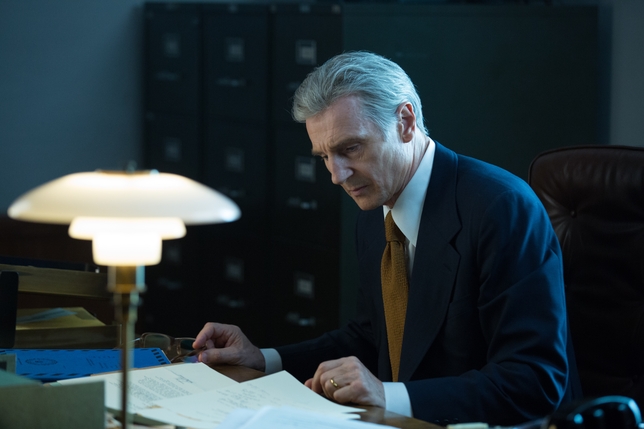 Few figures in the American political sphere have garnered more mystery and intrigue than "Deep Throat," the Watergate whistleblower whose information led to the resignation of President Nixon. When the source's identity—Mark Felt, associate director of the FBI itself—was revealed in 2005, a Hollywood retelling was inevitable.
Oscar nominee Liam Neeson will put a face to the pseudonym in writer-director Peter Landesman's upcoming feature "Mark Felt: The Man Who Brought Down the White House." Set to premiere at Toronto International Film Festival followed by a Sept. 29 U.S. release, the thriller will be distributed by Sony Pictures Classics. Neeson co-stars with Diane Lane, Tony Goldwyn, and Michael C. Hall. Check out the chilling new trailer:
Check out Backstage's film audition listings!