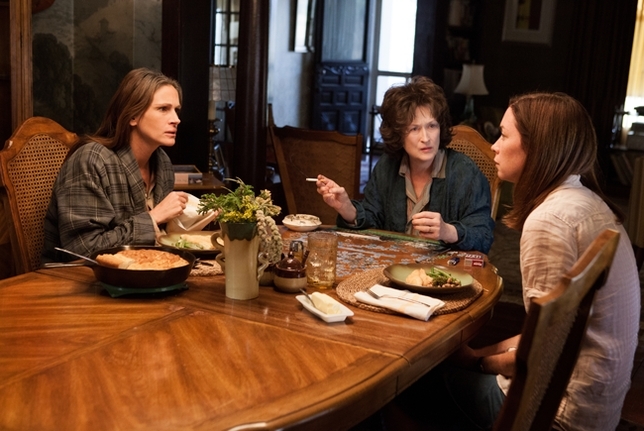 One of the year's most highly acclaimed films, "August: Osage County" directed by John Wells, has won four awards including "Best Film of the Year" at the 18th edition of Capri, Hollywood – The International Film Festival.
"This year's Festival was a huge success," Pascal Vicedomini, Capri, Hollywood founder and producer said. "We screened an amazing array of first class international movies, many of which were Italian premieres. The competition was strong in all categories, the winners are justly deserving of the honors that they have received and we congratulate them for their extraordinary contributions to the art of motion pictures."
In addition, Meryl Streep won the Fest's Best Actress Award; the cast, which includes Streep, Julia Roberts, Ewan McGregor, Chris Cooper, Abigail Breslin, Benedict Cumberbatch, Juliette Lewis, Margo Martindale, Dermot Mulroney, Julianne Nicholson, Sam Shepard, and Misty Upham, won the 2013 Best Acting Ensemble of the Year Award; and Oscar®-winner Chris Cooper received the Fest's Lifetime Achievement Award.