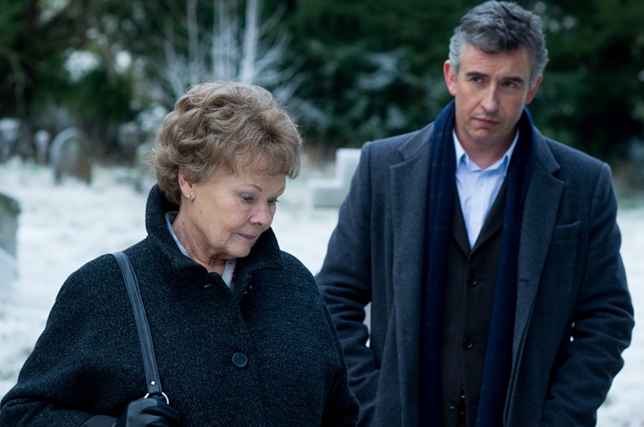 Dame Judi Dench already has one Oscar win, but will she be adding another trophy to the mantle this year?
Dench stars alongside Steve Coogan in the independent flick "Philomena," based on the 2009 investigative book by BBC correspondent Martin Sixsmith, "The Lost Child of Philomena Lee." Playing the titular character in the film, Dench has picked up a Golden Globe nomination for Best Actress, along with her nomination for the same award for the Screen Actors Guild.
Coogan, who plays the aforementioned Sixsmith in the film, admitted he felt start-struck working alongside the living legend.
"There were one or two times when I took a picture of me and Judi on set, and instantly e-mailed it to everyone I know," he said. "When she put the wig on, I thought: 'I'd better pull my socks up. I'd better bring my 'A' game, be as good as I can possibly be, or I'll be dwarfed by her presence.'"
Check out a trailer of the film below!