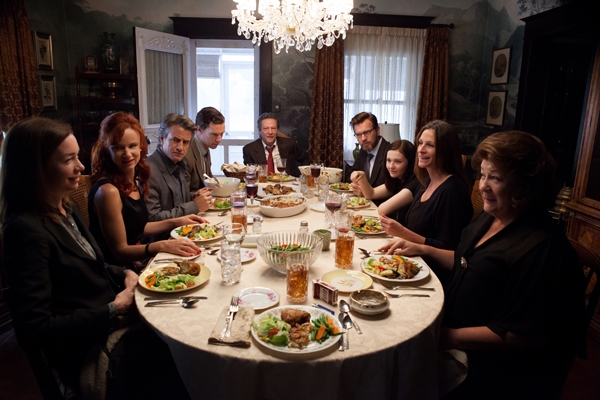 To say the ensemble cast of the upcoming film "August: Osage County" is star-studded would be an understatement. A-listers like Meryl Streep, Julia Roberts, Ewan McGregor, and Chris Cooper, are usually names rattled off together by a presenter in an awards show. Yet, with 'August' they're all there, and surprisingly, most of them had to audition.
"We saw a lot of people audition that hadn't auditioned in years," casting director Kerry Barden said to Backstage, who worked on the project with his partner, Paul Schnee, of Barden/Schnee Casting. "It was one of those high-profile projects that a lot of movie stars were attracted to. There aren't that many roles. It was a really exciting casting process for it."
Dermot Mulroney, who will next star as the lead in NBC's new series "CRISIS," originally auditioned for the role of Bill Fordham (played by McGregor), but Barden and Schnee ended up casting him in the role of Steve – Karen Weston's fiancé in the film.
"He's very sweet," adds Schnee. "You can't telegraph that anything about that part is going to be seedy or untoward."
Other names like Benedict Cumberbatch, Sam Shepard, Margo Martindale, also appear billed, along with Juliette Lewis, who plays the aforementioned Karen.
"As soon as she walked in and became this person, [director] John [Wells] realized that that was the bar that anybody had to meet or beat," says Barden.
"August: Osage County" tells the dark, hilarious and deeply touching story of the strong-willed women of the Weston family, whose lives have diverged until a family crisis brings them back to the Midwest house they grew up in, and to the dysfunctional woman who raised them. The film is set to open in theaters on Christmas day.