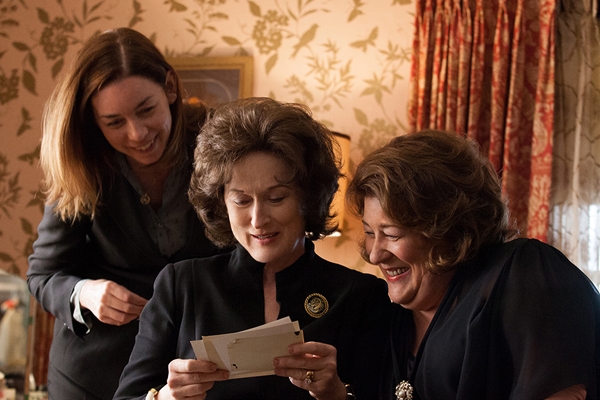 Meryl Streep and Margo Martindale play sisters in the critically acclaimed "August: Osage County," but for a moment in time, they nearly were.
In a recent Q&A in Los Angeles, the two silver-screen veterans reminsiced on their time spent together as a pseudo family in Oklahoma while filming.
"I could just see it, that everyone would be in their own gated community," Streep said. "And I said, "Why don't we all live together and find a kind of a condo thing where everybody lives together. This went over real big with some members of the production who needed some convincing. But it all worked out."
Martindale's husband in the film is played by Chris Cooper, who just happned to be an old friend.
"Chris and I have known each other for 33 years," she said. "We met in Kentucky at Actor's Theatre of Louisville, so it's great to get to be married to him now. I wanted to date him then, but it didn't work out."
Check out the full Q&A below!