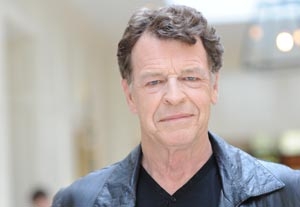 John Noble, Mae Whitman, and Denis O'Hare have had supernatural seasons on "Fringe," Parenthood," and "True Blood."
John Noble Has Acting Down to a Science
From the beginning, critical praise has been heaped on Noble, with Emmy buzz growing every year. Thus far, a nomination has eluded the actor.
Mae Whitman Bares Her Old Soul
Mae Whitman has had a stellar year to showcase her talents on "Parenthood." Whitman appreciates the freedom the shows' writers, directors, producers, and crew give her to create a full-blooded teenager.
Denis O'Hare Stays 'True' to His Craft
Hilarious and terrifying—sometimes within the same scene—O'Hare was consistently terrific as Russell in "True Blood," yet he is aware that sci-fi and genre shows are often overlooked at Emmy time.
Never-Nominated Actors Who Shouldn't Be Overlooked This Season
Nick Offerman, Jason Segel, KaDee Strickland, Garret Dillahunt, Martha Plimpton, and Alison Brie deserve Emmy voters consideration.