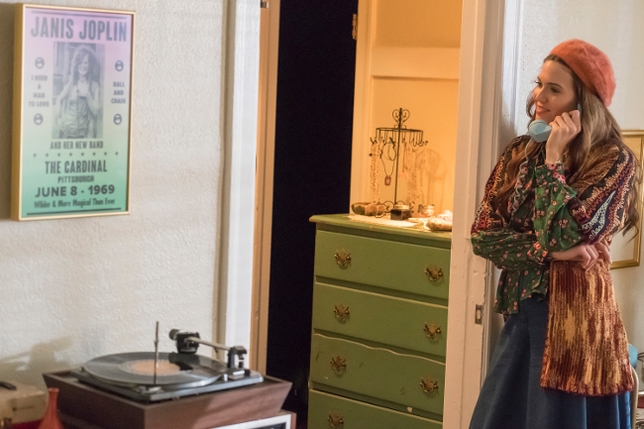 "This Is Us," the NBC drama focusing on the portrayal of a family across generations, had plenty of reasons to celebrate after receiving 11 Emmy nominations last month. Among these nominations was one for outstanding drama series, the first time since 2011's "The Good Wife" that a noncable network had nabbed a nod in that category. Now, however, the show that helped skyrocket the Peacock Network's nominations to a formidable 64—the third-highest overall—is seeing its contribution reduced from 11 to 10.
The Academy of Television Arts & Sciences revoked the show's nomination for outstanding costume design in a contemporary series, limited series, or movie after finding that a minority of the submitted episode took place in the present day.
READ: How the 'This Is Us' Cast Fought for Their Roles—and Won
In order for a television project to be eligible for this "contemporary" category, it must submit an episode that sees at least 51 percent of the action take place within the last 25 years. Because "This Is Us" often flashes back to highlights of the relationship between Jack (Milo Ventimiglia) and Rebecca Pearson (Mandy Moore), much of the series takes place in the 1970s. While it makes for an excellent (and emotional) narrative device in connecting the series' many plot lines, this was the point of contention against "This Is Us" costume designers Hala Bahmet, Marina Ray, and Elinor Bardach, all of whom were Emmy nominees last year for their work on "American Crime Story." (Bardach has a second nomination from 1992 for "L.A. Law.") The trio saw their Emmy nomination this year taken away because the submitted episode, Season 1 finale "Moonshadow," did not meet the criteria for the award.
Netflix's "House of Cards," which initially ranked sixth in the category, will now take the slot for its Season 5 episode "Chapter 61." The new nominees, Johanna Argan, Kemal Harris, Jessica Wenger, and Steffany Bernstein-Pratt, will be up against needle and thread work from Fox's "Empire," Netflix's "Grace and Frankie," Amazon's "Transparent," and HBO's "Big Little Lies."
READ: Emmys 2017: Trivia, Records + Little-Known Facts
This is not the first time the Television Academy has rescinded an Emmy nomination on a technicality. Two notable cases affecting Emmy-nominated actors have occurred since 2000. Just last year, "Veep" actor Peter MacNicol saw his outstanding guest actor in a comedy nomination revoked after he appeared in over half of the HBO series' Season 5 episodes. Although he was within the rules when initially submitted, MacNicol then appeared in a sixth installment that voided his eligibility. Peter Scolari of "Girls" replaced him and went on to win. In 2000, Henry Winkler's guest star nomination was taken back after the "Battery Park" episode he was featured in was postponed due to the show's cancellation, and thus not eligible for the Academy's cutoff date. William H. Macy replaced him for his "Sports Night" appearance, and Bruce Willis ultimately won for "Friends."
The 69th annual Emmy Awards will be hosted by Stephen Colbert and air live from Los Angeles' Microsoft Theater on Sept. 17, 2017.
Want to be the next Emmy winner? Check out Backstage's TV audition listings!